Troy Deppey Named Flambeau COO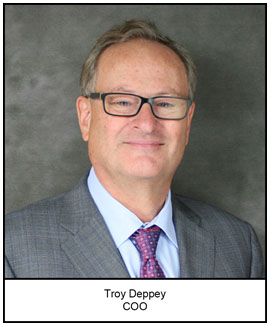 BARABOO, WISCONSIN - Flambeau is pleased to announce Troy Deppey has been promoted to the role of Chief Operations Officer. In this capacity, corporate human resources will report in to Deppey in addition to the plant operations, corporate quality, supply chain, engineering and development.
For the past year as Flambeau's Vice President of North American Operations, Deppey oversaw the company's eight thermoplastics manufacturing operations in the United States and Mexico and worked closely with the company's director of supply chain, its corporate quality director, and each plant manager.
"Adding this capacity is a natural extension to Troy's responsibilities and for how he can best lead and serve our company," said Jason Sauey, Flambeau president.
"I expect Troy will continue to help lead with the same energy and care he has demonstrated and will continue to make relevant adjustments as we manage change and better serve our customers and markets for improved performance," said Sauey.
Prior to joining Flambeau in August 2019, Deppey was Vice President of Global Manufacturing for Terumo BCT (Lakewood, CO), overseeing that company's six sites around the globe. Deppey came to Flambeau with considerable education and training, including a Bachelor of Science degree in Mechanical Engineering from the University of Iowa and a Masters of Business Administration degree from Colorado State University.
Flambeau associates across the U.S. and in Mexico welcome Deppey to his enhanced role with the company.
---
Flambeau, Inc., a Nordic Group company established in 1947, is a thermoplastics manufacturer headquartered in Baraboo, Wisconsin. With certified facilities and sales offices throughout the United States, Mexico, United Kingdom, and in China, Flambeau serves many retail and commercial markets, including contract manufacturing for key sectors of the automotive, industrial, medical, fluids, and packaging industries. For further information on Flambeau's capabilities, please visit www.flambeau.com.
View website