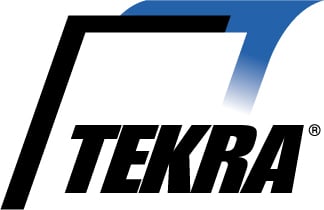 Tekra, LLC
Tekra, LLC is a Diagnostic Test Strips Converter for OEM Applications
When it comes to In Vitro diagnostic test strips, transdermal patch components, medical face shields, microfluidic lab on chip, casting liners or medical labeling, and other thermoplastic materials and adhesive tapes, Tekra can provide solutions. Our focused medical sales and marketing team provides original equipment manufacturers and converters premier service and consulting for a wide variety of medical film and adhesive needs. In several important areas, Tekra is uniquely qualified to meet customer needs.
Medical Plastic Films and Adhesives Resource
Tekra's professionals have many years of experience serving the medical industry with the best plastic and thermoplastic substrate solutions, such as polyester film DuPont Teijin Film and Polycarbonate film from SABIC. We are fully equipped to guide customers throughout the process - from project inception through development, to qualification and clinical trials, and on to final market launch. And we do so with complete confidentiality.
Medical Quality Assurance:
Inventory continuity programs
Lot traceability
Disaster recovery plans
Current good manufacturing practices (cGMP) guidelines
White room converting
Medical Diagnostics Design & Application Expertise
Tekra's medical team provides in-depth application expertise and material substrate recommendations taking into account both end-design and converting requirements. In the case of diagnostics, we offer specialized knowledge in photometric and electrochemical areas.
Medical Polyester Films and Adhesives Supplier Medical Tape Manufacturer
Tekra is proud to have an exclusive partnership with DuPont Teijin Films through which we provide high-performance polyester medical films for the North American diagnostic films market.
As a full-line supplier of plastic films and related products, we also offer polycarbonate films from SABIC Innovative as well as a variety of other substrates including styrene, vinyl and polyethylene. As a Master Converter for 3M, we offer a broad category of
3M medical tapes
including a variety of Acrylic, and Double-Sided Tapes.
Medical Diagnostic Films Coating & Converting
Tekra provides full converting and coating capabilities within our ISO 9001:2015 certified manufacturing facility. Controlled environments, including a Class 10,000 clean room in our coating operation, ensure product quality and integrity. Housed within the manufacturing facility are laboratories staffed with full-time chemists, quality engineers, and research and development technicians dedicated to helping customers analyze designs, dissect substrate capabilities and create substrate solutions.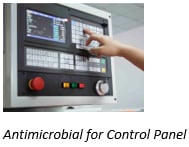 Tekra offers antimicrobial surface treatment of film including our Marnot® Anti-Glare/AM Heat Stabilized Polyester plastic film provides antimicrobial protection to help control odor and inhibit bacterial growth. In laboratory tests, Tekra's Marnot® Anti-Glare/AM Heat Stabilized Polyester was 99.99% effective in inhibiting the growth of bacteria. These antimicrobial properties make this heat stabilized polyester applicable for membrane switch overlays, touch screens, and control panels.
Tekra is a processor and supplier of film products to the medical diagnostic marketplace. As Tekra is not a medical device manufacturer, we are not subject to direct regulations by the U.S. Food and Drug Administration under the Federal Food, Drug and Cosmetic Act. However, as a key component supplier to the medical device manufacturers where it is applicable, Tekra follows FDA suggested cGMP guidelines and works in collaboration with our medical customers to identify characteristics of the film products and any Tekra operations that are critical to the successful operation of the finished medical device.