Tekra to showcase at the International Sign Expo (ISA) April 12-14 in Las Vegas, NV
New Berlin, WI-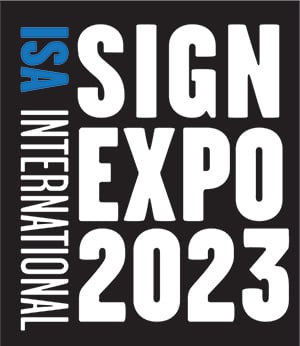 Tekra, a Mativ brand, will be showcasing at the International Sign Expo (ISA) April 12-14 in Las Vegas, NV. Featuring a wide range of films and adhesives, they are focused on helping you 'Expand Your Horizons' in the industry and branch out to more durable sign applications.
"Way finding and outdoor signage are a huge part of the market and often not enough focus put on their importance. This type of signage needs to stand up to the elements and traffic while being clean, and visually appealing for years to come," states Rebecca Fuhrman, Market Development Manager at Tekra.
In addition to their durable signage media, they will showcase their backlit medias from their Jetview™ line off films, designed to print with either UV or latex inks, and their range of medias for the HP indigo printers geared more for retail and POP signage that needs to stand up to the wear and tear of a public setting.
You can see these, and more at booth #1125 during the ISA show, taking place at the Mandalay Bay conference center. In the meantime, you can learn more about their products at www.tekra.com or the show at www.signexpo.org.
Tekra, a Mativ Brand, has provided plastic film and adhesive solutions to the printing industry for over 50 years and to the digital films industry for over 20 years. Tekra offers proprietary coating technologies, converting services, and, through special supplier relationships, a full line of plastic substrates. Tekra is the North American authorized distributor and exclusive distributor to the North American medical diagnostic market for DuPont Teijin Films™, the authorized distributor for the polycarbonate film products of SABIC Innovative Plastics in the United States and Canada, and a Master Converter for 3M™ Adhesives.
Contact: Rebecca Fuhrman
Phone: 262-641-5526
E-mail: [email protected]
View website