Scapa Healthcare
Scapa Healthcare is the trusted strategic outsource partner for leading healthcare and consumer companies. Scapa Healthcare partners with top global medtech companies to design, develop and manufacture innovative skin-friendly fixation and skin care topical solutions for advanced wound care, consumer wellness and medical device fixation applications. Scapa Healthcare offers turn-key contract manufacturing and development services, including converting & assembly; liquids & powders filling; formulation, compounding & blending; packaging; research & development; and sterilization services.


A Leader in Medical-grade Skin Contact Product Development
As a market leader in medical-grade skin adhesives and topical solutions, Scapa Healthcare offers a comprehensive portfolio of custom and market-ready solutions for consumer wellness, advanced wound care, ostomy care and medical device fixation markets.
Scapa Healthcare's portfolio of technologies consists of medical adhesives, advanced materials, and skin care topicals. Scapa's extensive experience in skin adhesives and topical skin care technologies allow us to offer a full range of market ready solutions for quick branding and market introduction.
Core Technologies
Medical Adhesives

Scapa Healthcare offers an extensive portfolio of medical-grade skin contact adhesives. Scapa's R&D and engineering teams have the expertise to work with all leading adhesive substrate types, including
silicone gels
,
polyurethane gels
,
hydrogels
,
hydrocolloids
/
low trauma hydrocolloids
and
acrylics
, in order to identify and formulate with the right choice for the needs of the specific end-user application.
The Scapa Soft-Pro® adhesive range is designed to meet Scapa's customers' unique specifications. From high tack to low trauma, low to high absorption capacity and short-term to long-term wear time requirements, there is an adhesive solution to meet every need.
Advanced Materials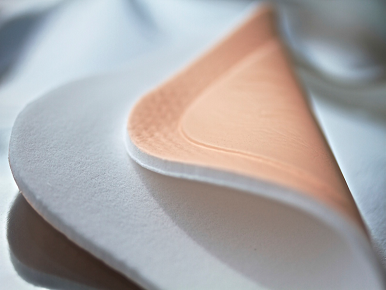 Scapa Healthcare also offers a comprehensive range of advance materials for medical applications including wound care, ostomy, wearable medical devices and consumer applications. These adhesives can be supplied single-coated or double-coated on films, foams, nonwovens and sponges. Scapa's fully integrated custom development and manufacturing services allow it to provide custom skin contact materials using different substrates & adhesive technologies to meet customer specifications.
Market Ready Solutions
Scapa's line of
MEDIFIX Solutions™
allows for the design of custom products for wearable med device fixation -- applying the company's expertise and broad range of adhesives and performance materials to add innovation to med device fixation for short to multi-day wear.
Scapa's
market ready solutions
include consumer bandages, advanced wound dressings, ostomy accessories, device fixation products and surface protection adhesives. Some examples of these offerings are:
Skin Care Topicals

Scapa Healthcare offers custom formulation, compounding, filling and packaging for highly effective
skin care topical
solutions for professional and consumer applications. Examples include:
Professional Skin Care

Wound Care Treatments

Cleansers
Hydrogels
Ointments
Antimicrobials
Saturated dressings

Incontinence Care Solutions

Moisturizing creams
Barrier ointments
Protectant creams
Protectant lotions
Repair creams
Antifungal powder
Antifungal cream

Ostomy Care Products

Stoma paste
Powder
Deodorants

Consumer Skin Care

Over the Counter (OTC) Treatments

Topical analgesics
Pain relief lidocaine creams
Anti-itch hydrocortisone creams
Antifungal ointments and powders
Antibacterial/Antimicrobial products

Health & Beauty Products

Skin repair creams (with peptides & collagen)
Exfoliating scrubs
Skin moisturizers

Personal Care Products

Sunscreen (SPF)
Sunless tanning lotion
Deodorant
Hair care products
Capabilities & Services
Contract Manufacturing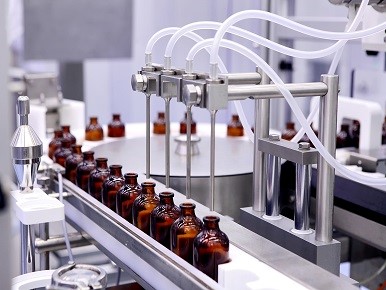 As a trusted strategic outsource partner, Scapa Healthcare is a leading manufacturer of medical devices with multiple production sites throughout the U.S. and Europe. Scapa's facilities are ISO-certified and FDA registered with environmentally controlled rooms for full-scale production of finished goods.
With over 20 years of medical device manufacturing experience, Scapa embraces a lean manufacturing culture through six sigma methodology and continuous improvement processes. Scapa's end-to-end product contract development and manufacturing capabilities include:
Development Services
As a strategic partner, Scapa Healthcare understands the complexity of the medical industry and the requirements needed to successfully bring a product to market. As part of its turn-key solutions, Scapa offers a full range of services that support the entire product development process.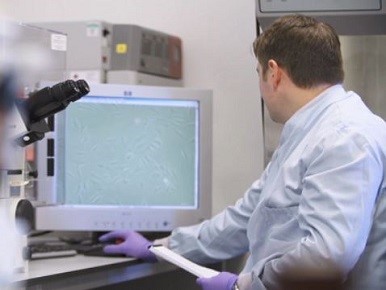 Certifications:
ISO 9001, ISO 13485, ISO 11137, ISO 14001, Health Canada C...
Additional Offices
Dallas, TX (BioMed Labs)
8181 Eastpoint Drive, #300
Dallas, TX
75227
United States
T +1 (972) 707 1210
E [email protected]

Gargrave
North Yorkshire
BD23 3RX
United Kingdom
T +44 (0) 1756 747367
E [email protected]

Inglewood, CA
540 North Oak Street
Inglewood, CA
90302
United States
T +1 (310) 419 0567
E [email protected]

Knoxville, TN (WebTec)
2565 Bertelkamp Lane
Knoxville, TN
37931
United States
T +1 (865) 584 8273
E [email protected]

Orangeburg, NY (EuroMed)
25 Corporate Drive
Orangeburg, NY
10962
United States
T +1 (845) 359 4039
F +1 (845) 359 1315
E [email protected]

Ramsbury, UK (First Water)
Hilldrop Lane, Ramsbury
Marlborough
Wiltshire
SN8 2RB
United Kingdom
T +44 (1672) 522 133
E [email protected]