PTI Engineered Plastics, Inc.
PTI Engineered Plastics
From Mind to Manufacturing®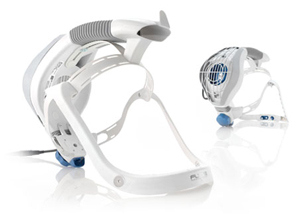 PTI Engineered Plastics
specializes in custom
injection molding
and manufacturing of plastic components and assemblies. Our in-house tooling capabilities can produce injection molds in the turnaround time of a prototype, while meeting the expectations of production quality molds. From low to high volume, simple to complex, prototype to production, PTI is a single source solution. We focus on aggressive lead times and adhere to international standard compliances. PTI utilizes the most innovative technology and software, and perform all services, from design through manufacturing, within our 155,000 square foot facility. This enables us to maintain a competitive edge in cost, quality and delivery.
Our advanced precision inspection and testing abilities address a spectrum of dimensional and functional product specifications and requirements. These capabilities support comprehensive inspection actions ranging from receiving to final audit, as well as first article layouts, full AIAG PPAP and IQ, OQ, PQ Process Validation Submissions. For more information on our capabilities, please visit:
www.teampti.com
Design and Engineering for Plastics
It starts with design; whether it's new design or design assistance. Available to our customers' is the full resources of
PTI Design
. On site designers and engineers will ensure your concept is designed for manufacturability. From product development, material recommendations, as well as moldflow services, our team will help you get your concept from mind to manufacturing.
Tooling
Highly skilled journeymen mold makers build both prototype and production tooling for extremely complex geometries requiring tight tolerances. We utilize various materials to construct tooling including aluminum, all grades of steel and hybrids of both. We have 18 high speed CNC machining centers, 4 high-speed graphite machining centers and 3 Makino CNC EDM machines. The machining centers tie into a fully integrated tooling network, and can achieve spindle speeds up to 54,000 RPM utilizing heat shrink collet tooling. PTI is known in the medical industry for our highly detailed tools, multi-surface large parts, and scientific molding capability. Our P3 proprietary process provides the quick turnaround and the competitive edge necessary in this market by producing a superior tool that will meet the requirements for prototype through production.
Injection Molding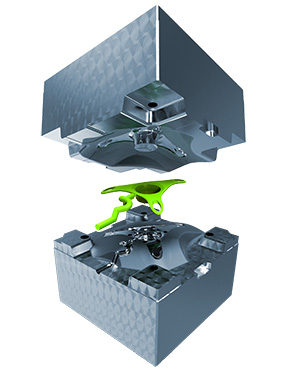 PTI is FDA registered and ISO 13485 certified and for over 30 years has provided the medical industry with plastic injection molding components. Our press sizes range from 12 to 750 tons. This enables us to offer low and high volume production and the ability to produce custom rapid injection molded products. At PTI, we support engineered grade thermoplastic resins and have an array of finishes and colors.
PTI also specializes in insert molding of plastic components. Looking for higher temperature molding? PTI has a high heat cell equipped with machines designed exclusively to run temperatures up to 460° F.
Cleanroom
Adhering to the strict protocol and methods, PTI meets the demands of industries requiring ISO Class 8
Cleanroom
specifications, including bioburden and electrostatic discharge (ESD). PTI is home to over 4,000 sq. ft. of Cleanroom manufacturing.
Services provided in the ISO Class 8 Cleanroom include:


Injection molding
Post-mold annealing
Assembly
Secondary operations
Packaging
Validation
In this age of high-tech manufacturing, quality requirements have never been tougher. That's why PTI Engineered Plastics has built their operations to support validations throughout their manufacturing and assembly processes. Our team is highly trained to define and implement all facets of IQ, OQ, PQ protocol validations, including many other quality standards required in the plastic injection molding industry.
Value Added Services
Sourcing all your needs through one provider is what PTI is all about. That is why PTI offers a host of value-added services that include:
Product Assembly

Supply Chain Management
Packaging

Plastic Joining

Sonic Welding
Spin Welding
Heat Staking

Part Decorating

Pad Printing
Laser Marking
Hydro graphics
EMI Shielding
Painting and Plating
PTI is FDA, UL, and ITAR registered and ISO 13485:2003, ISO 9001:2008, and ISO 16949:2009 certified.
Awards
2017 Green Supplier of the Year - Yazaki North America
Top 100 Workplace 2017 Detroit Free Press
Champion of Workforce Development 2015 Macomb County
Contact PTI Engineered Plastics, Inc.