Tim Witherow of PTI Engineered Plastics Recognized
Macomb, Michigan – April 22, 2020 –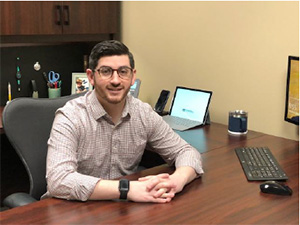 PTI is very proud to announce that our own Tim Witherow, Senior Manager of Manufacturing, Assembly and Automation, has been named a Rising Star of the plastic industry by Plastics News. Tim is among 25 people nominated for this recognition who are featured in the April 13th issue of Plastics News.
According to Don Loepp, editor at Plastics News, "For plastics to have a sustainable future, they need to recruit the next generation of leaders. This program is to highlight the positive things we do in plastics and encourage young people to join the plastics industry. "
Plastics News looks for people under the age of 35 who are on the path to becoming plastics industry leaders.
Some of the criteria considered for selection include:
Industry and Public Service. Is the person involved in plastics or community groups?
Leadership Potential. How do you show you have some?
Career Advancement. Do you take on responsibility, learn new skills and advance technology?
Sustainability. What is your philosophy related to plastics and sustainability? What steps have you taken to improve plastics sustainability, either at work, in the community or your personal life?
###
About PTI Engineered Plastics, Inc.
Headquartered in Macomb, MI, PTI Engineered Plastics is an industry leader in custom injection molding and manufacturing of plastic components and assemblies, with a specialty in low volume production. With 35+ years in business this technology-driven company has extensive capabilities in design, engineering, tooling, and low to high volume production with an array of secondary services. ISO Class 8 Cleanroom services include molding, assembly, and packaging. PTI is also fully versed in IQ/OQ/PQ validation protocol. Visit teampti.com for more information.
View website