Microspec Corporation
Founded in 1989, Microspec remains a privately owned and managed company located in Peterborough, New Hampshire, USA, in our 40,000-sq. ft. facility. Medical device companies the world over have turned to Microspec for custom extruded parts that challenge the limits of extrusion technology.

Microspec customers are among the foremost suppliers of medical devices in the world. We have built a global reputation for extruding some of the smallest and most complex in the industry, with some of the tightest tolerances. We specialize exclusively in advanced custom medical extrusion services, with extrusions ranging from .003 inch to approximately 1.00 inch (.0.076mm to 25.4mm).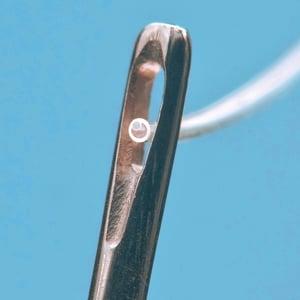 Our mission is to supply innovative extrusion technology to the technologically advanced and changing medical device market, from concept to commercialization. Microspec extrudes most thermoplastic elastomers and engineering resins, including Polyurethanes, Pebax/Nylons, PEEK, Polysulfone, Ultem, Fluoropolymers, including FEP, and Custom Compounds.

Microspec's extrusion capabilities include: Single and Multi-lumen Extrusions, Tri-Extrusions, Bump Tubing, Co-Extrusions, Multi-layered Extrusions, Micro-Extrusions, Over-Extrusions, Fully Encapsulated Stripes, Coated Wire, Profile Extrusions, Ribbon Extrusions, Balloon Tubing, Intermittent Extrusions, and New Concepts from a wide variety of engineering thermoplastic elastomers and fluorinated polymers.

An ISO 13485 certified company, Microspec places high priority on meeting or exceeding our customer's expectations by delivering tightly toleranced and precise medical tubing to our customers on time. Microspec is committed to close working relationships with our customers and values a team approach, where our in-house team is in close communication with our customer's team from engineering to quality, to make sure we clearly understand a project's intended functionality and critical dimensions. We build strong relationships with our customers through ongoing email and conference call communications as well as timely updates throughout the extrusion process from receipt of the purchase order, through confirmation of the product being shipped on time.

Microspec places equal value on small prototype runs as well as on high volume and commercial runs, and offers product validation services, including OQ, PQ, and PPAP Studies, raw material and product testing, and annealing services. Our extrusion services are supported by in-house design and fabrication of all our own proprietary extrusion tools, which enables Microspec to offer the best lead times in the industry for complex part designs.

Come to us with your extrusion challenge—we'll turn it into reality.
Contact Microspec Corporation