Enercon Industries Corporation announces Nate Fales to serve as Service Manager
Menomonee Falls, Wisconsin, USA –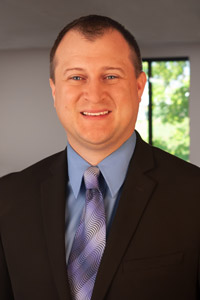 Enercon Industries Corporation is pleased to announce Nate Fales will be serving Enercon Customers in the role of Service Manager. In this role, Mr. Fales will lead the industry's largest and most experienced support team of mechanical and electrical engineers in maximizing Enercon customers' uptime.
Mr. Fales' experience includes over twelve years with Enercon as Field Engineer, International Sales Manager & Technical Purchasing Manager. "With his diverse background, Nate has a truly unique perspective for both applications and equipment. His insights will be a tremendous benefit to our customers," says Enercon VP Operations, Dan Nimmer.
Enercon's highly trained and specialized engineers are available 24/7 for free phone support, remote diagnostic interpretation, custom training sessions, and in-field service. In addition, Enercon offers a comprehensive library of webinars, how-to-articles, infographics and technical resources to assist customers with applications and best practices for installation, operation and maintenance.
Mr. Fales earned his Electrical Engineering Degree from the Milwaukee School of Engineering.
Nate Fales
Service Manager
+1.262.250.3110
[email protected]
Enercon Industries Corporation, headquartered in Menomonee Falls, WI, USA is a major international manufacturer of equipment for the plastics, converting and packaging industries. The company supplies custom built corona and atmospheric plasma treating systems, as well as induction cap sealing systems.
###
Enercon Industries Corporation
Contact: Mark Plantier, VP Marketing
262-250-6070, [email protected]
View website