Hall 11 Stand A68
Menomonee Falls, WI –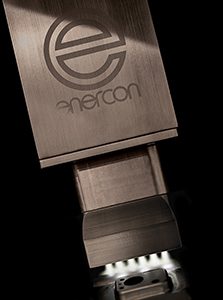 How do you fit over 45 years of surface treating technology expertise into a 36 square meter trade show stand? Enercon Industries has developed ingenious hands-on displays which cover its complete range of corona, plasma and flame surface treating technologies.
Visitors to Enercon's stand (Hall 11/A68) can explore 5 unique electrode assemblies featuring variations of high-powered ceramic and stainless steel electrodes. By mixing and matching various ground rolls in the display, visitors will gain an in-depth understanding of which technology is best for their application. Visitors will also gain insights on Enercon's proprietary High Definition Corona Technology for demanding applications.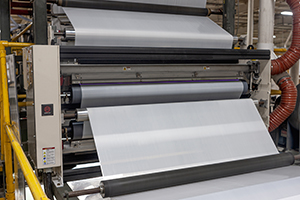 The display also includes two power supply touchscreen interfaces, the new Compak™ Pro and the Compak™ Proflex, which will offer simulations of various operating conditions. These state-of-the-art interfaces offer advanced features including onboard troubleshooting, maintenance reminders, artificial intelligence that captures data for in-depth performance analysis and a USB port for downloading data and uploading software updates.
Enercon is also displaying its full range of plasma and flame surface treating technologies for treating objects. These technologies clean, etch and functionalize surfaces to improve adhesion of inks, adhesives, coatings and paint. Included in the display is Enercon's new Blown-ion™ Plasma Treater with MultiPort™ Technology. This innovative system sets new standards for treatment power, uniformity and width for blown-ion plasma treatment.
Enercon Industries Corporation, headquartered in Menomonee Falls, WI, is a major manufacturer of equipment for the plastics, converting and packaging industries. The company supplies custom built corona and atmospheric plasma treating systems, as well as induction cap sealing systems.
###
View website