Donatelle
Donatelle.... A Vital Partner of Medical Device OEMs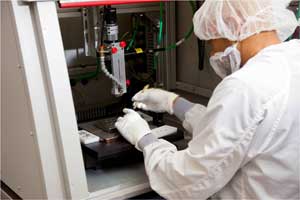 At Donatelle, we make products that enhance - and save - lives. We are a leading contract manufacturer that helps bring critical medical devices and components to market - from design through delivery. That's all we do. and we do it with the utmost precision, consistency and rigor, because for our customers - and theirs - quality is essential. Reliability is a must. And delivering on what's promised is vital.
For more than 45 years, we've
partnered
with the best, most recognized names in the industry to meet the most stringent regulatory requirements, especially for intricate applications, including high-risk, long-term implants and disposables. And we've earned - and maintain - an impeccable track record of meeting product development deadlines and more than 99% on-time delivery rate.
We are FDA registered as a contract manufacturer focused exclusively on medical device design, development and manufacturing. Our state-of-the-art manufacturing facility features controlled environments and ISO 7 (class 10,000)
certified
cleanrooms, as well as cleanroom production cells with integrated vision systems that can operate at ISO 5 (class 100) level.
With medical device engineering expertise ranging from
cardiac rhythm management
and
cardiovascular surgery
to diabetes, spine and
neuromodulation
, we excel in helping our partners achieve their goals.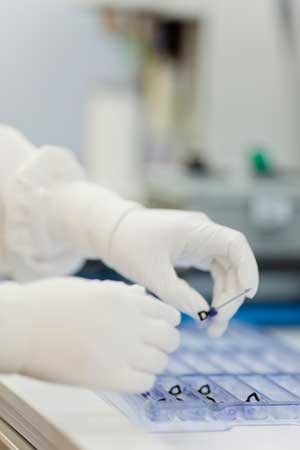 Our services span the medical device development and manufacturing process, from concept through commercialization, in volumes ranging from a few hundred to millions of parts. We help develop products that perform better, get them to market faster and launch them more successfully.
Above all, we're here to make sure you can have absolute confidence in the products you bring to market, from adherence to specifications to regulatory compliance.
Product Design
Product Development
Rapid Prototyping
Thermoplastic and Elastomeric Injection Molding
Liquid Silicone Injection Molding
Micro Molding
Precision Machining
White Room, Class 10,000 and Class 100,000 Cleanrooms
Welding (plastic and metal)
Bonding
Decorating
Assembly
Packaging
Sterilization Management
Bar Coding
Validations
Lowest Total Program Cost
Medical device companies rank Donatelle among the very best for total program cost. Not surprising since, as experienced sourcing specialists will tell you, the cost of a program goes far beyond the quote. We're often able to identify significant savings opportunities right from the start, through our Design For Manufacturability (DFM) process. We also achieve savings through efficient program management, consolidated resources, lean initiatives and tool management.
Delivery Like Clockwork
Donatelle leads the industry in delivering on time and on budget. That goes for everything from product development schedules to delivery of finished goods. The numbers say it all, with an on-time production delivery record for each of the past five years averaging over 99%.
Everything Under One Roof
From design to molding (injection, liquid silicone rubber, micro, insert, over) to Swiss machining to assembly to sterilization management, we offer all the capabilities you need at one location. That optimizes project communication, lead times and supply chain efficiencies.