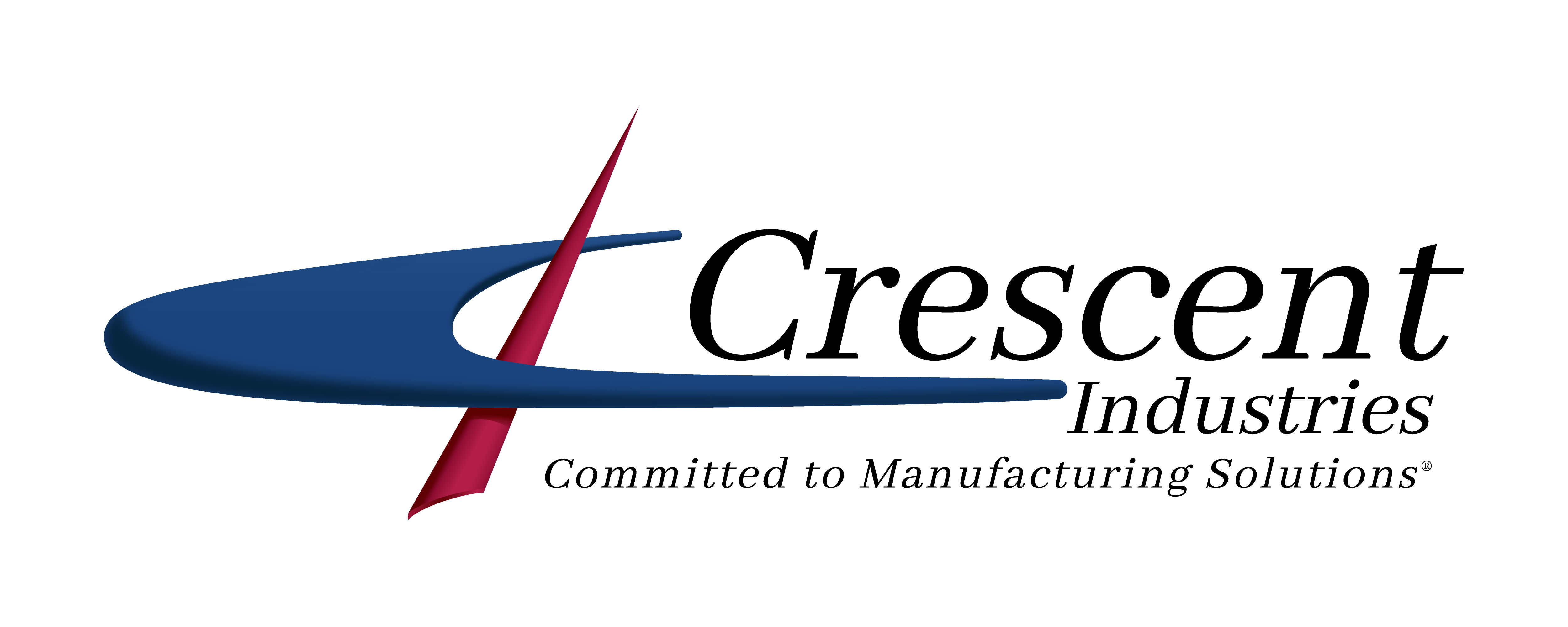 Crescent Industries, Inc.
Crescent Industries is an employee owned custom injection molder providing an integrated single source solution for your next project. We injection mold a comprehensive range of engineered and commodity resins to manufacture plastic components for the medical, pharmaceutical and dental industries.

Crescent's medical injection molding division, Crescent Medical Plastics, is FDA Registered and ISO 13485:2016 certified. Manufacturing Class I, II and III medical devices which include medical device housings, surgical implants, implantables, emergency room product, fluid delivery devices, fluid deliver containers, cardiac products, blood delivery housings, optical grade lenses, and dental products. We perform clean room injection molding in a certified ISO 8 clean room and clean room assembly and packaging services in a certified ISO 7 clean room. Assembly services include custom built fixtures to aid in the assembly process and several packaging services including customer specific requirements to complete your project.

We provide several plastic injection molding services either in the clean room or general molding which include over molding, insert molding and family molding. Our associates are trained in scientific molding principles and certified by RJG and GSPC. We utilize both horizontal and vertical/vertical injection molding machines applying scientific and decoupled injection molding principles to establish our molding processes.

Because of the critical importance of medical plastic components, Crescent offers process validation including IQ, OQ, PQ qualifications to help prevent product from being manufactured that does not meet customers' specifications.

To provide our customers with an integrated single source solution, we start with Design and Development solutions include 2D and 3D part design models, 2D and 3D mold design models, 3D printing, 3D mold fill simulation and material selection. Our engineers design parts and molds for manufacturability and consistency.

All of our new injection mold builds follow the SPI class 101-103 guidelines in a variety of sizes and configurations from 1 cavity to 96 cavities.

Crescent also manufactures Swiss screw machined precision components either to be insert molded or as finished product. Along, with offering several post molding operations to complete your project.
Additional Offices
New Freedom, PA United States
56 E High St
New Freedom, PA
United States
T 717-235-3844
F 717-235-7481

New Freedom, PA United States
12 N Front St
New Freedom, PA
United States
T 717-235-3844
F 717-235-7481
Contact Crescent Industries, Inc.