Polishing services are employed to improve the sterility of medical devices and components, create stronger parts, and increase corrosion resistance. Source polishing services from qualified providers by searching this medical device industry supplier directory.
Companies (1 results)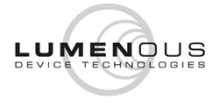 Lumenous Device Technologies provides laser micromachining and premium surface finishing to companies wor...