LUXILON Industries nv
Luxilon industries NV strives to develop and market unique products, based on its superior knowledge of filament technology.

Research for new or improved products in cooperation with our customers, our independent agents or raw material manufacturers is therefore of major importance.

Luxilon invests in people. We want them to implement TQM, which stands for Total Quality Management. It means that everyone is quality-minded and does everything to improve and to help setting the highest standards in quality, technology and customer service. We want them to act as a team of specialists in their field, forming thus the perfect structure to create, produce and sell the final product requested by our current and new customers.
Featured Suppliers

Command Medical Products, Inc. is a contract manufacturer dedicated solely to the manufacturing of disposable, single-use medical devices. With a management team rich in experience and manufacturing facilities in the United States and Managua, Nica...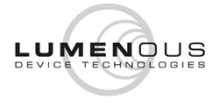 Lumenous Device Technologies provides laser micromachining and premium surface finishing to companies worldwide that demand quality in a wide variety of medical devices including stents, flexible hypotubes, clips, and components for catheters, endo...