Innovize attended the Flex Conference in February 2019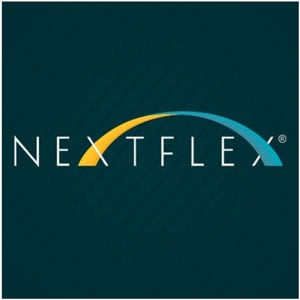 The Innovize team had a great week attending the Flex Conference in Monterey CA in February 2019. As a new member of NextFlex the event allowed us to understand other members as well as introduce them to Innovize capabilities. Our primary interest is in wearable sensors and especially taking furnished chemistry and/or furnished Flexible Hybrid Electronics (FHE) and providing the solutions to stick to the skin in a wearable sensor. Our capabilities are an ideal fit for NextFlex!
NextFlex®, America's Flexible Hybrid Electronics Manufacturing Institute, is a leading force in the Manufacturing USA network. It is a consortium of companies, academic institutions, non-profits, and state, local, and federal governments with a shared goal of advancing U.S. manufacturing of FHE. Since its formation in 2015, NextFlex's elite team of thought leaders, educators, problem solvers, and manufacturers have come together to collectively facilitate innovation, narrow the manufacturing workforce gap, and promote sustainable manufacturing ecosystems.
View website