Ultrasonic Systems, Inc.
Ultrasonic Systems, Inc. (USI) manufactures high-performance spray coating equipment based on patented, nozzle-less ultrasonic spray head technology.

USI's products deliver a superior alternative to conventional air-atomizing or ultrasonic spray nozzle solutions for the display, semiconductor, fuel cell, solar, medical and electronics assembly markets.
Featured Suppliers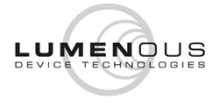 Lumenous Device Technologies provides laser micromachining and premium surface finishing to companies worldwide that demand quality in a wide variety of medical devices including stents, flexible hypotubes, clips, and components for catheters, endo...

Master Bond Inc. is a leader in the design, formulation and manufacture of epoxy adhesives , sealants , coatings and potting/encapsulation compounds for the assembly of both disposable and reusable medical devices. These uniquely designed products ...