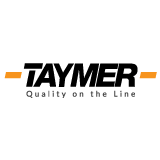 Taymer
With a focus on providing advanced solutions for the medical industry, Taymer specializes in developing cutting-edge vision technology to detect surface and dimensional defects on tubes and catheters during the manufacturing process. Our solutions are designed to help medical device manufacturers improve their processes and deliver high-quality products to patients by relying on defect photos to make educated and reliable decisions during production.




Taymer has a rich history of developing high-quality inspection systems for various industries, and we have leveraged that experience to design optical inspection systems that meet the demanding requirements of the medical industry. Our systems are highly accurate and provide in-line or offline quality control, ensuring that every tube and catheter produced is free from surface defects and dimensionally accurate.

One of the most significant advantages of our inspection systems is that they are designed to identify defects in real-time, reducing the amount of waste generated during the manufacturing process. This results in significant cost savings for our customers while simultaneously improving the overall quality of their products.

Our inspection systems are easy to use, and we provide comprehensive training and support to ensure that our customers can leverage the full capabilities of our equipment. Additionally, our systems are customizable, allowing us to tailor them to meet the specific needs of our customers.

At Taymer, we are committed to staying up-to-date with the latest industry trends and innovations. We continuously work to develop new solutions to meet the evolving needs of the medical device manufacturing industry. We also collaborate with our customers to better understand their unique challenges, enabling us to develop solutions that are perfectly suited to their needs.

We are a trusted manufacturer of inspection equipment for the medical industry, with a proven track record of delivering high-quality products and exceptional customer service. Our commitment to innovation and customer satisfaction has made us a leader in the industry, and we look forward to continuing to develop advanced solutions that help medical device manufacturers achieve their production goals.
Additional Offices
Taymer America Inc.
3623 E. US Hwy 70
Claremont, NC
28610
United States
T (888) 829-6373

Taymer China Inc.
Room 1904, 19F, Yongjing Garden, Senwei Building, Wenjin South Rd.
Luohu District
Shenzhen
China
T +86 1860 270 9552
E [email protected]

Taymer Europe BV
Groeningenweg 16
bus
Diepenbeek
0011 3590
Belgium
T +32492449444

Taymer Europe GmbH
Greinwaldstraße 11
Tutzing
Bayern
82327
Germany
T +49 176 78116089

Taymer Ireland Technologies
22 Northumberland Rd.
Dublin
Ballsbridge
D04ED73
Ireland
T +49 176 78116089