Smalley is pleased to announce we have received the GM Supplier Quality Excellence Award for the 7th Consecutive year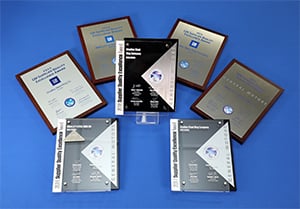 4,000+ GM suppliers worldwide
432 Recipients of the Supplier Quality Excellence Award
13 Specific quality requirements showing above standard performance
0 Defects in parts and components
---
1 Smalley
Lake Zurich, IL, November 13, 2019 - Smalley was presented the General Motors Supplier Quality Excellence Award for the year 2018. This marks the 7th consecutive year that Smalley has received this prestigious honor.
Of over 4,000 GM suppliers worldwide, 432 recipients were selected this year. A supplier must pass a rigorous quality audit involving 13 specific requirements to receive this accolade. These requirements range from production to delivery.
"It's an incredible honor to be recognized by GM for our ongoing commitment to supplying our customers with uncompromising quality and service," said Jamie Madison, Smalley's Director of Quality Engineering. "We strive to be a trusted partner with all our customers each day for every single part we make. We'll continue to work hard to be at the forefront of the industry."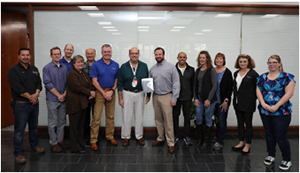 Quality excellence and unparalleled customer support are the foundations Smalley was built on over 50 years ago. As a trusted partner in the automotive industry, our products are manufactured in compliance to ISO 9001, IATF 16949, and ISO 14001. Smalley is dedicated to providing the highest level of quality at every stage of the ordering and manufacturing process, from design to delivery.
###
About Smalley: For over 50 years, Smalley has been the leading manufacturer of retaining rings and wave springs for OEM engineers worldwide. As a company committed to quality excellence, we deliver products certified to: ISO/TS16949, AS9100 and ISO 13485. Custom or standard, we are dedicated to delivering the right part in the right material for all your applications. For manufacturing news and product updates, follow us on social media or follow our blog at smalley.com/blog.
Media Contact
Brendan Briscoe, Marketing Operations Supervisor | +1-847-719-5900 ext. 5723 | [email protected]
View website