New England Wire Technologies
New England Wire Technologies is the leading electric wire manufacturer of custom cables, Litz wire, flat braided cable, high temperature electronic wire and multi-conductor cable in the industry. Products include insulated wire and cables, audio cables, low noise cables, coiled cords, coaxial cables, superconductor cables, medical cables, wire design services, and medical tubing.

NEWT has been a major player in the custom wire and cable business for over 100 years. We have supplied custom cables, flat braided wire and multi-conductor cable solutions to companies large and small, including medical device manufacturers, the automotive industry, defense and aerospace contractors, telecommunications designers, audio/visual component manufacturers, cable assembly houses and more.

Medical Electronics

Today's medical electronics industry requires medical cable manufacturers to produce technologically advanced medical cables that are built to exacting specifications. New England Wire Technologies fully understands that maintaining the high quality of our medical cables, such as custom EKG patient cables, can literally mean the difference between life and death. Years of expertise researching, developing, and manufacturing high-performance EKG patient cables and other custom medical cable assemblies provides the ideal background for satisfying market needs.

Products:


Multi-Conductor Cables
Incorporating multiple conductors into one cable for the ultimate in customization and usage flexibility
Hybrid Cable Configurations
We design custom cables incorporating dissimilar components for maximum functionality in the same cross-sectional area.
Coaxial Cables
We recognize the importance of transmission line performance for maximizing signal quality in high-frequency systems.
Twinaxial Cables
When signal integrity is of the utmost importance, we can design and manufacture twinaxial cable to meet the characteristic impedance, capacitance and attenuation requirements of your application.
Miniature and Micro-Miniature Coaxial Cables
Manufacturing miniature coaxial cable requires precision equipment and a depth of expertise that has been a hallmark of New England Wire Technologies since our founding.
Litz Wire Types and Constructions
A description of the various styles of Litz wire – Type 1 through Type 8
Custom Litz Wire Options
We have extensive experience with Litz wire manufactured from custom materials and insulations.
Round Litz Wire
Litz Types 1 through 6 are all designed to be round and vary from a simple bunch of conductors to complex designs utilizing multiple cores and several manufacturing operations.
Rectangular Braided Litz Wire
Type 7 Litz Wire Constructions
Shaped Compacted Litz Wire
Type 8 Litz Wire Constructions
NEWind® Specialty Winding Wire
NEWind® is a high end, specialty winding wire that replaces traditional forms.
NE-F1 Class F (155°C) Electrical Insulation System
Use our EIS to eliminate the need for long term component testing
Multi-Conductor Cable for Extreme Temperatures
We offers a full range of products to meet requirements from cryogenic to 450°C and beyond.
Low Noise Cables
Custom cables designed to maintain signal integrity
Custom Flexible Interconnects
Design considerations and options for your custom configuration
Extended Flexlife Cables
Design options for extreme flexibility and long-term flex life
General Purpose Power Leads
We manufacture general purpose power leads and lead wires using a range of wire gauge sizes, strand constructions, conductor materials, wall thicknesses, and jacket insulations.
Styles For Power Leads
We manufacture a wide range of power leads with component recognition to UL and CSA for OEM installation.
COLDflex Ground Cable™
Specifically designed for flexible, low-temperature ground cable applications
HYflex™ Power Distribution Cables
For diesel hybrid vehicle applications
NEWtuf® Reinforced Silicone Rubber Cables
NEWtuf® reinforced jackets provide three times the tensile strength of silicone rubber and limit elongation distortion to a fraction of a percent.
NEWcel® Foamed Dielectrics
Our proprietary closed-cell foamed dielectric material designed to significantly reduce dielectric constant without sacrificing structural integrity
NEWtral® Low Noise Cable
Our proprietary conductive low noise coating
Ribbon Cables and Zip Cords
Ribbon cables are made by jacketing multiple legs in a single extrusion process creating a cable of high single dimension flexibility that has easily separated sub-components.
Custom Braids
High-quality braided products are part of our long history of excellence.
Flat and Wide Braids
We manufacture flat and wide braids in a vast selection of materials and constructions
Shielding Braids
Reduce electrical interference and provide mechanical protection for your cable
AA59569 Braids
Intended for use in both commercial and industrial applications.
Medical Braids
New England Tubing Technologies, a subsidiary of New England Wire, draws on a unique combination of core technologies to design and produce high quality, custom medical braiding.
Ultra Flexible Strands
For applications where flexibility and extended flex-life are primary concerns
Specialty Coatings
Parylene coating and SLEEK™
Customer Supplied Materials and Toll Orders
We are happy to incorporate customer-supplied materials into your custom cable project
Custom Coil Cords
Specialty silicone rubber insulated retractable cords, and more
Custom Reinforced Tubes
Our subsidiary, New England Tubing Technologies works with clients to custom design products based on the unique product performance characteristics required.
Services:
Litz Wire
Did You Know? In 1898, New England Wire became the first company in the United States to manufacture Litz wire on a commercial basis.
Extrusion
A wide variety of options for every design and application
Power Leads and Flexible Interconnects
Offering conductor sizes from micro-miniature up to 250 MCM
Custom Profiles and Forming
Zip cords, ribbon cables, and shaped cables in unlimited geometries
Drawing and Plating
The foundation of our vertically integrated manufacturing structure is our ability to draw and plate our own conductor material.
Cabling and Stranding
We offer a wide variety of custom cables and strands – insulated, or not
Braiding
Offering a variety of custom braid configurations and styles
Taping and Serving
Binders, barriers, and insulators.
Superconductor Cabling
New England Wire Technologies has provided cabling, insulating, and other services to the superconductor industry since the 1960's.
Custom Tubing and Specialty Extrusions
Proudly offered through our subsidiary, New England Tubing Technologies
Design and Development Assistance
Our expert engineers love a great challenge!
Testing
Our experienced technicians perform a diverse array of on-site testing in the lab as well as on the manufacturing floor
Instrumentation Test and Measurement

Testing and measuring the reliability, performance, and durability of instruments for medical, scientific and industrial use requires a high degree of technical knowledge and a broad range of manufacturing expertise.

New England Wire Technologies is widely recognized for our ability to produce cables with extra flexibility, extended flex life, durability, and low noise-characteristics that are essential in medical electronics, scientific research, geology, robotics, and general electronics.

Our ultra flexible cables are the right choice when the unrestricted motion of an instrument is vital. We combine stranded conductors and thin-wall extrusions to produce cables with extreme flexibility. For applications where high reliability in repeated motion operations is a must, our high-flex

multi-conductor cables

unite high strength alloys with abrasion-resistant plastic insulators to create cable products with superior, long-term flexibility. Our

low-noise cables

like

NEWtral

®

help reduce or eliminate internal noise generation to improve the accuracy and reliability of electronic signals. And our geophysical and scientific cables are built to withstand the rigors of both field and laboratory use. All can be manufactured to your exact specifications.

We are able to readily manufacture these types of products because of our extensive in-house Quality Control Laboratory that has capabilities for sophisticated product testing including: flex testing, cold chamber (to

-100C

), tensile elongation testing, and voltage breakdown. Our comprehensive in-house design, fabrication, and testing strengths allows New England Wire Technologies to manufacture cables to meet your critical performance and test standards and requirements.

Custom Configurations and Unique Applications Medical

As one of the industry's leading

medical cable manufacturers,

in most cases you will find New England Wire Technologies' low-noise, high-temperature, and vented

medical cables

at work in a wide range of applications, including pulse

oximetry

, EEG, EKG, defibrillators, and surgical instruments. Also, our precision catheters are used to design and produce a number of custom components for the medical device marketplace.

Visit our complete

catalog

online.
Our Products
New England Wire Technologies
New England Wire Technologies is an industry leader in the development, manufacturing and testing of custom endoscopy cable....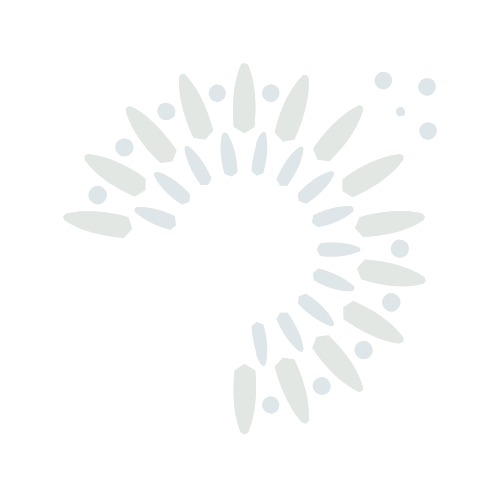 New England Wire Technologies
Standard UL/CSA approve PVC power leads in sizes 14 AWG to 2/0 meet UL10198 and UL10070 available for quick de...
Contact New England Wire Technologies