nanoMAG LLC
nanoMAG is an advanced biomaterials development and manufacturing company located in Livonia, Michigan. nanoMAG offers a bioabsorbable magnesium alloy (BioMg™) which is strong like bone that can supply the temporary structural reinforcement needed while avoiding all of the complications associated with current permanent metal alloy implants. For small bone fractures, having a absorbable metal implant will lead to a better prognosis for a complete recovery of mobility as the BioMg implant is absorbed by the body.
Featured Suppliers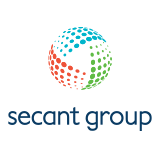 About Secant Group Secant Group designs and develops custom-engineered, next-generation textiles and biomaterials solutions that enable repair, recovery, and regeneration of the human body. With decades of experience in implantable medical componen...

  WORK WITH THE EXPERTS™ Get your project done with Teleflex Medical OEM. We are a leader in providing medical product development and production across the world. We are that partner that can hear what you are saying, understand your needs, and de...