N2 Biomedical
N2 Biomedical is a leading provider of biotechnology surface engineering services for improving the performance of implantable medical devices. The company offers customized coatings and surface treatments to meet a variety of needs such as reduced wear, enhanced bone in-growth, antimicrobial properties, radiopacity, and a range of other performance characteristics.
Featured Suppliers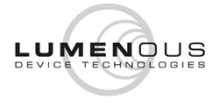 Lumenous Device Technologies provides laser micromachining and premium surface finishing to companies worldwide that demand quality in a wide variety of medical devices including stents, flexible hypotubes, clips, and components for catheters, endo...

Master Bond Inc. is a leader in the design, formulation and manufacture of epoxy adhesives , sealants , coatings and potting/encapsulation compounds for the assembly of both disposable and reusable medical devices. These uniquely designed products ...