Micro Crystal AG
Micro Crystal AG, a company of the Swatch Group Inc. Switzerland, was founded in 1978 in Grenchen, Switzerland, as a producer of Tuning Fork Crystals for watches. Today, Micro Crystal is a leading manufacturer of Miniature Tuning Fork Quartz Crystals (32kHz to 250MHz), Real-Time Clock Modules, Oscillators, and OCXOs for the world's leading manufacturers of consumer products, IoTs, computers, wearables, automobile electronics, watches, and industrial control, as well as Healthcare & medical systems, Class III electromedical and active implantable devices (AIMD) and other high-reliability product applications.


Based on expertise built over more than 40 years and a proven track record of exceptional reliability, the components produced by Micro Crystal are satisfying the most demanding medical applications. With the introduction in 2021, of the new ultra-low power and compact "RV-5028-C7 Medical" Real-Time Clock (RTC) Module, Micro Crystal has expanded its product line dedicated to Medical Implantable Grade timing solutions by adding a product that offers unique functionalities and power saving opportunities while ensuring extreme time accuracy.
With offices located around the globe, Micro Crystal AG provides in-depth support for our customers from design-in to mass production.
Featured Suppliers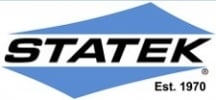 About Statek In 1970, Statek Corporation was the first to use semiconductor technology such as photolithography, chemical etching and micromachining to manufacture quartz resonators in wafer form. Today, Statek remains at the forefront of innovatio...