Medical Extrusion Technologies
At Medical Extrusion Technologies, we offer solutions to your challenges through innovative extrusion techniques. Our charter is to provide customers with a premium product in an expedient time frame; an Express Tubing service is available for expediting deliveries.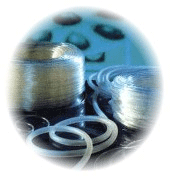 The range of capabilities, facilities, and services at Medical Extrusion Technologies encompass the following:


Close tolerance single and multi-lumen geometries
Paratubing, profiles, ribbons, beading, etc.
Two and three layer coextrusion, single or multiple stripes, outer or imbedded configurations
Diameters - I.D.'s from 0.002" and up; multi-lumen configurations to 0.500" and single lumens to 1.00"
Process capabilities for most thermoplastics including all polyethylenes, polypropylenes, EVA, metallocenes, PVC, thermoplastic elastomers, polyurethane, nylon, Pebax, ABS, butyrate, PET, polycarbonate, polysulfone, PES, FEP, ETFE, PVDF,PFA, PEEK, Ultem...
Custom compounding for optimizing material properties, color consistency, radiopacity.
Over-extrusions, wire coating, custom shrink tubing.
"Bump" extrusions for transitional diameters, strain reliefs, tapered tubes.
SPC/SQC reporting for process documentation and validation
Irradiation consultation for enhancing material sizing and recovery ratios
Material strength characterizations via tensile testing
Development studies, engineering runs, and production volumes
In-house tooling capabilities
Second operation assembly including hot stamping, tipping, balloon forming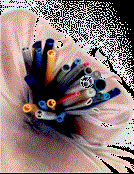 For a prompt quotation, please contact us medical device manufacturing needs.



Contact Medical Extrusion Technologies