IPEC Global, Inc.
Founded in 1968, the focus of IPEC Global's business through the first 25 years has been the design and construction of industrial chemical processing and hazardous waste treatment facilities. Historically, the company's market focus has been directed towards the metal finishing, chemical processing and equipment construction industries. IPEC's extensive experience has produced personnel and professionals with the knowledge, experience, and commitment to get the job done right the first time.
Featured Suppliers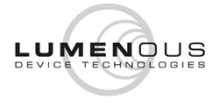 Lumenous Device Technologies provides laser micromachining and premium surface finishing to companies worldwide that demand quality in a wide variety of medical devices including stents, flexible hypotubes, clips, and components for catheters, endo...

Master Bond Inc. is a leader in the design, formulation and manufacture of epoxy adhesives , sealants , coatings and potting/encapsulation compounds for the assembly of both disposable and reusable medical devices. These uniquely designed products ...