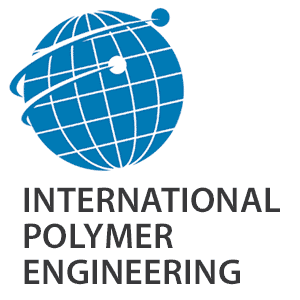 International Polymer Engineering (IPE)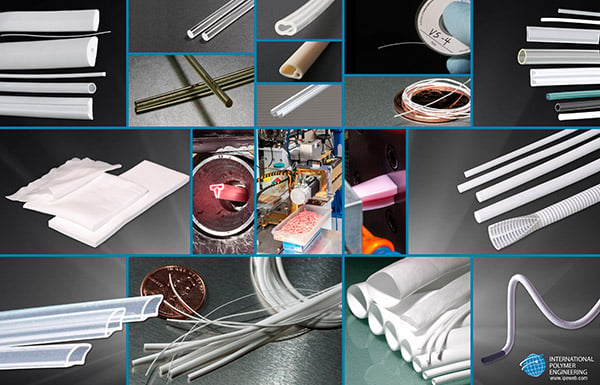 IPE manufactures FluoroFlex™ ePTFE custom profile extrusions and a variety of melt thermoplastic materials. Curved, formed, or extruded we use the latest polymer techniques to help solve your demanding medical application challenges & get your products (small diameter tubing, rods, sheets, and more) to market faster.

Materials
Part performance and cost efficiency is achieved through matching the right material to the right application. We know plastics and will help you select the material and grade best suited to your application (including physical, chemical and temperature properties, regulatory approvals, aesthetics, and more). We can extrude the material you need along with fabrication and value-added processes (such as bending, flaring, precision cutting, and more) and we will do so to your exact standards.

Thermoplastic Extrusion
IPE utilizes experience, project analysis, creativity, and current manufacturing practices to provide the best possible solution to your thermoplastic challenges. We are committed to understanding your specific project requirements and will tailor a development program to your time frame, costs, and project needs. With more than 20 years of custom extrusion experience, we excel at processing almost any commodity and/or engineering resin, in numerous configurations, and with tight dimensional control, to your precise specifications.

We have the capability and experience to extrude most thermoplastics, from commodity resins to engineering resins, including high end engineering resins or "ultra polymers". Some of the materials that we process include PEEK, PEAK, LDPE, HDPE, PP, TPR, TPE, PVDF, rigid and flexible PVC, Nylon, Pebax, Tecoflex, ABS, PU, PC, among others.

FluoroFlex™ ePTFE
Polytetrafluoroethylene (PTFE) is a fully fluorinated polymer with exceptional chemical and physical properties: excellent chemical resistance, high temperature stability, good dielectric and non-stick properties, and exceptional resistance to degeneration of mechanical properties under severe conditions. Our FluoroFlex™ ePTFE offers you more than the standard properties of PTFE. Expanded FluoroFlex™ ePTFE is soft, flexible, and porous, permeable to air, yet watertight under low pressure. Its low coefficient of friction makes it ideal for applications requiring lubricity and durability.

FluoroFlex™ ePTFE VS® Suture Components
IPE's ePTFE suture components are soft, biologically inert, and chemically non-reactive. They are ideal to limit inflammation, bleeding, and other collateral effects which may occur during closure or soft tissue reconstruction. They are ideal suture components for many implant surgical procedures where low elongation and high strength are required.

FluoroFlex™ Biopsy Channel Components
IPE's flexible and bendable FluoroFlex™ biopsy channel components combine the best properties of both PTFE and ePTFE in a composite construction. They help guard against kinking and are adapted to be insertable, in-line, with the rigid section of the endoscopic working channel. FluoroFlex™ significantly reduces friction within the endoscope for easy installation during production using existing OEM procedures. They are designed to minimize the possibility of cross contamination of the non-porous inner structure of conventional endoscopes and will replace most major OEM channels.

Design and Development
Our dedication to the process of strategy, design, and production has helped us solve problems for a variety of industries and satisfy customers around the world. We utilize the latest design tools and techniques to offer our experience and support when you need them to help you enhance the efficiency of your components.

Testing/Analysis
IPE's testing/analysis procedures ensure our products meet the stringent quality standards you require. We constantly inspect for any issue that may limit performance in your application. Our Class 10,000 cleanrooms assure you of our attention to detail and minimizing particulate contamination. Utilizing the latest in microscopy technology, CMM's, optical comparitors, tensile testers for radial and longitudinal testing as well as automated tool maker scopes and pressure test devices – we continually evaluate product test flow and cycle time optimization, ensuring that product testing is a true extension of the manufacturing process.

Quality
We are ISO 13485 certified. We employ a wide range of materials, packaging configurations, sterilization methods, and more. By tracking all material lots, equipment, inspections, and shipments, we maintain full traceability on all parts. With more than 20 years of experience, IPE has built unparalleled trust among the industry's leading medical device manufacturers.

Customer Service
We strive to go beyond your expectations. As the extrusion industry grows and evolves, IPE's diverse capabilities can be your strength. We respond quickly and efficiently to your needs to save you both time and money. Working to the highest standards, IPE will continue to provide you greatest possible value in custom profile extrusion services.
Contact International Polymer Engineering (IPE)