Interface Biologics
Interface Biologics (IBI) develops novel biomedical polymer technologies that enhance the safety and effectiveness of implantable medical devices by reducing thrombosis, inhibiting infection and providing programmable delivery of pharmaceuticals and biologics. Endexo anti-thrombogenic technology encompasses a range of low molecular weight additives for reduced thrombus formation on devices without the use of heparin. Endexo is compatible with a wide-range of medical grade polymers and processing methods (ex. injection molding, solution spinning or extrusion). The additives self-migration properties introduce a permanent passive surface modification disturbing the adsorption of blood proteins and activation of platelets.
Featured Suppliers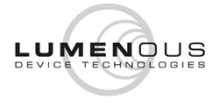 Lumenous Device Technologies provides laser micromachining and premium surface finishing to companies worldwide that demand quality in a wide variety of medical devices including stents, flexible hypotubes, clips, and components for catheters, endo...

Master Bond Inc. is a leader in the design, formulation and manufacture of epoxy adhesives , sealants , coatings and potting/encapsulation compounds for the assembly of both disposable and reusable medical devices. These uniquely designed products ...