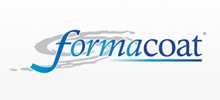 Formacoat LLC
Lubricious, Hydrophilic and Hydrophobic Coating Solutions for Medical Devices

Formacoat® has been on the leading edge of coating technologies for the past 18 years. From the start, Formacoat has always partnered with its coating vendors to develop custom coating solutions for its customer's unique application needs. Through these partnerships and their medical device coating-centered skillset, our company can focus on finding the right solution for our customers by diving into the real issues that its customers experience and have come to Formacoat to solve. Since different coatings require different techniques and application practices, our company has been able to blend its approaches and technologies into unique offerings driven to solve each customer's individual needs. Formacoat draws from its extensive experience and our array of different technologies and coating vendors to help its customers find the best, most cost efficient and technologically appropriate coating for their application all at single efficient source.


In our offerings from different coating vendors, Formacoat has a variety of different technologies to choose from, including:


Hydrophilic
Hydrophobic
surface-blocking
anti-fouling
anti-microbial
heparin
collagen
PSA / adhesive
drug eluting
We have different thermal cure, UV cure and grafting technologies possible to choose from. When starting out with initial comparative studies we can do comparison friction testing to augment your own functional testing.
Our wide range of knowledge and expertise in coating process development results in scalable application processes, equipment and device specific tooling for effective coating. We have the expertise to take our customers from concept to production all under one roof. We have a brand new, 38,000ft2 facility in Chaska, Minnesota with 3 – ISO Class 7 cleanrooms totaling 8,400ft2 of cleanroom space. We are (ISO)-13485 certified and are intimately familiar with the necessary documentation needed for the approval process and to get your product to market. Along with our full-scale research and development (R&D) lab and seasoned staff of engineers and chemists, we are prepared to help our customers get to the finish line with their devices and start generating revenue.

The latest developments at Formacoat

With the expansion of our new facility and greatly expanded production floor, Formacoat has invested a large amount of time, energy and resources necessary for getting into the drug coating market. Our coating capabilities now include drug coatings (DES, Drug Eluting Stents) for coronary, peripheral stents, neuro devices and balloon catheters as well as the contract manufacturing service applied to those devices. We offer coatings from the full range of polymeric materials and chemistries for specific customer needs and indications with many ways to apply coatings to different kinds of devices, substrates and materials - and the commercial scale equipment to do so at any level of production.

One of our newest vendor offerings, a grafting technology, has been in commercial development at Formacoat for the last couple of years. This revolutionary technology allows us to graft to select substrates in such a fashion that it creates a durable, lubricious layer that is tunable for our customer's specific requirements. Imagine this coating like a field of grass; we can configure the parameters is such a fashion that we can not only have the grass sprout up wherever we would like but also as thick or thin as possible. This allows us to tune the lubricity and durability and is excellent for the smallest of IDs where traditional hydrophilic coatings are unable to be functionally applied. As this is chemically grafted to the substrate of your device, it also allows for excellent flexibility with our fear of the coating cracking or de-laminating. This process can offer pricing that is lower than other coatings.

Medical Device Types

Formacoat's experience includes coating the inner and outer diameters, or the complex component shapes, of the following medical device types with anti-microbial properties, among others:


Films
Micro-Catheters
Drug Delivery Catheters
Stent Delivery-System Catheters
Embolic Capture Devices
Medical Device Balloons
Component Level Materials
Hypo Tubes
Micro-well plates
IVD
IOL Insertion Cartridges and other ophthalmic devices
Medical device Implants
And much, much more!
Medical Device Substrates
With an array of vendors and their diverse technologies to choose from for you, we are not limited to what any one coating vendor's abilities and limitations are. From this broad spectrum, we can pick from the best materials and technologies for your substrate and application. Materials from PVC, Polyethylene, Polyurethane, PEBAX® to new materials like PebaSlix, to Aramids and Silicones, polymers, metals, etc. Just as potentially hydrophilic "coatable" device types are numerous, medical device compatible substrates have a broad range as well. Options include (but aren't limited to) the following:
Silicone
PEBAX
PebeSix
PVC
PEEK
Nylon
Polyurethane
Polypropylene
Polyethylene
HYTREL
Aramids
Polymers With Radio Opaque Fillers
Metals: SS/Nitinol