C.H. Thompson Co Inc
For over 85 years CH Thompson Co. has been committed to quality. This commitment has enabled the companyto see their business grow and will continue to do so for years to come. Customers continue to be the number one focus. CH Thompson specializes in anodic coatings, chemical conversion to military specifications, industrial painting, powder coating, and screen printing.
Featured Suppliers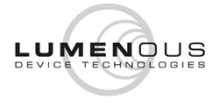 Lumenous Device Technologies provides laser micromachining and premium surface finishing to companies worldwide that demand quality in a wide variety of medical devices including stents, flexible hypotubes, clips, and components for catheters, endo...

Master Bond Inc. is a leader in the design, formulation and manufacture of epoxy adhesives , sealants , coatings and potting/encapsulation compounds for the assembly of both disposable and reusable medical devices. These uniquely designed products ...