3D Medical Manufacturing
3D Medical is a contract manufacturer of high precision medical device implants, cutting tools, instruments, and electromechanical assemblies. 3D specializes in fabrication from materials of titanium, stainless steel, PEEK, precious metal, plastic, and aluminum. 3D's business is 99% medical with the highest percentage concentrated in the orthopedic industry. All of 3D's equipment and processes are validated to both FDA and ISO requirements.
Featured Suppliers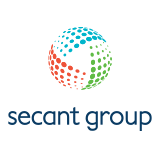 About Secant Group Secant Group designs and develops custom-engineered, next-generation textiles and biomaterials solutions that enable repair, recovery, and regeneration of the human body. With decades of experience in implantable medical componen...