TechnologyMountains e.V
Im Verbund kommen Unternehmen schneller voran. Ziel ist es, Synergien zu schaffen, Kompetenzen zu bündeln und Innovationen zu beschleunigen. Im gemeinsamen Technologieverbund vernetzen wir auf einzigartige Weise die drei Zukunftsfelder Miniaturisierung, Medizintechnik und Kunststofftechnik.

The organisation's name stands for the technological strength of regional companies and emphasises the innovative capacity of southwest Germany. With its cross-sectoral approach, TechnologyMountains aims at obtaining competitive advantages in best time for its members.
Featured Suppliers
Steri-Tek is the San Francisco Bay Area and Silicon Valley's leader in E-beam sterilization and X-ray irradiation for complex products and sensitive materials. E-Beam E-Beam/X-ray irradiation is a proven and accepted form of terminal sterilization....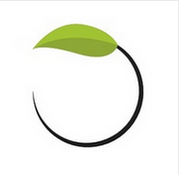 BeanStock Ventures is 1 of 9 FDA-accredited Third Party Review Organizations globally. We provide software development and regulatory compliance products and services to minimize complexity, reduce cost, and reduce time to market of innovative medi...