SUSE
SUSE Embedded

For builders of medical devices and systems that require a stable and secure embedded operating system, SUSE Embedded provides a mature, full-featured, managed Linux operating system and associated tools.

Established in 1992, SUSE is the original provider of the commercial Linux distribution and the most interoperable platform for mission-critical computing. With a portfolio centered on SUSE Linux Enterprise, we provide customers of all sizes with the flexibility of an embedded Linux operating system but with the security and support of a commercial grade operating system.

In addition, SUSE has the experience to assist medical device manufacturers in complying with IEC 62304 and ISO 14971 documents leading to the 510(k) filing process to attain FDA approval for new devices.

Reduce Risk
SUSE Linux Enterprise helps medical device manufacturers reduce risk by delivering a highly stable, secure, managed operating system, which is fully supported throughout the device lifecycle.

Commercial-grade Stability
For more than 20 years, SUSE Linux Enterprise has been the operating system of choice for mission-critical workloads requiring high availability. Put this rock-solid operating system to work in your embedded devices, reducing the risk to patients and minimizing FDA-reportable incidents from system stalls or crashes.

Enterprise-class Security
SUSE's dedicated team of security experts receives advance notification of security flaws and vulnerabilities in the Linux kernel, and works with the open-source community to fix those vulnerabilities—before they're made public and before most developers even know there is a vulnerability.

Speed Time to Market

SUSE Embedded offerings can help speed all phases of the medical device lifecycle, from product design and development, through test, and even FDA certification. By reducing time to market, SUSE Embedded helps device manufacturers achieve competitive advantage through reduced product development costs while delivering innovative solutions for diagnosis and treatment and compliance to IEC - 62304.

Increase Developer Productivity
SUSE is a recognized leader in open source operating system development. For medical device manufacturers that have been relying on unmanaged Linux distributions or proprietary operating systems, the switch to SUSE Linux Enterprise can help significantly speed development times and reduce the resources required to develop and maintain devices. Widely recognized as a "developer friendly," SUSE Linux Enterprise subscriptions include developer training and access to an ever-growing number of development resources to help your engineering teams get up to speed fast. We can customize an embedded operating system and strip down the kernel to your specifications.

Support Services from an Industry Leader
Industry-leading support from SUSE helps device manufacturers avoid delays in development and engineering. SUSE responds quickly to bug reports and technical issues, so your developers don't spend time on troubleshooting or waiting for resolution from the broader open source community. SUSE also has experience helping partners reduce their verification cycle time, thus allowing new products to come to market more quickly. Some subscription agreements even include a dedicated support resource, who is familiar with your business and works closely with your engineering team to anticipate and resolve technical challenges.

Maintain Flexibility

SUSE Linux Enterprise is a compact yet robust operating system that enables device manufacturers to work with virtually any industry-standard hardware and peripherals, freeing manufacturers to innovate in device designs.

In the Operating System
SUSE Linux Enterprise can be optimized for embedded environments by removing non-essential features. SUSE provides tools and processes that enable device manufacturers to easily strip down the operating system to make it as small and lightweight as the device requires, selecting and implementing only the elements required for a particular device or application. This minimizes the operating system footprint and improves performance by decreasing latency and lag.

With Hardware and Software Compatibility
SUSE Linux Enterprise can help enable medical device manufacturers to build on a wide range of platforms (ARM64 and x86), and to support a wide range of peripheral devices. SUSE Linux Enterprise is certified with all major hardware manufacturers, and hundreds of vendors certify new peripherals and drivers through the YES Certification program. Even if your device requires a custom board, you can use the SUSE Certification Suite to self-certify your devices.

Visit www.suse.com/embedded for more information or contact us at [email protected].
Featured Suppliers

Stellartech designs, develops and contract manufactures medical systems utilizing radiofrequency, ultrasound and other energy sources. Typically combining a disposable patient-contact device and a microprocessor-controlled instrument, these systems...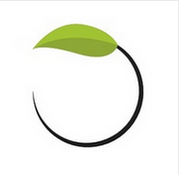 BeanStock Ventures is 1 of 9 FDA-accredited Third Party Review Organizations globally. We provide software development and regulatory compliance products and services to minimize complexity, reduce cost, and reduce time to market of innovative medi...