Stellartech Research Corporation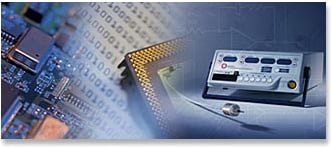 Stellartech designs, develops and contract manufactures medical systems utilizing radiofrequency, ultrasound and other energy sources. Typically combining a disposable patient-contact device and a microprocessor-controlled instrument, these systems incorporate complex electronics for sensor feedback and controlled delivery of therapeutic energy.

We also develop and manufacture complex diagnostic systems, and a range of patient contact devices such as surgical probes, balloon electrode catheters and other catheters for minimally invasive therapies.

Working with companies of all sizes, we take a product idea from concept through proof of principle, clinical evaluation, regulatory approval and manufacturing. We also work directly with entrepreneurs, physicians and investment groups to incubate new device enterprises as "virtual companies" using Stellartech infrastructure.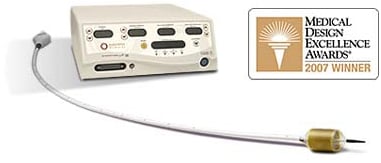 Stellartech functions as your business partner through every stage of the product development process. Because we have experience in the scientific and clinical principles underlying your new application, as well as the business and regulatory environment in which you operate, we are able to add value at each stage-from initial concept to market introduction.

Stellartech offers you the resources of a world class design, development and manufacturing group. Our expanded 63,000 sq. ft. facility permits us to produce a wide array of Class II and Class III devices under our QSR and ISO 13485:2003 Quality System.

Markets


Interventional cardiology
Interventional radiology
Cardiac electrophysiology
Pulmonology
Ophthalmology
Gastroenterology
Gynecology
Urology
Oncology
Cosmetic surgery
General surgery

Contract Manufacturing
Manufacture of Class II and Class III devices
FDA registered, California licensed, ISO 13485:2003 certified manufacturing facility
Controlled environment for manufacture of catheters, surgical tools and other sterile devices
Electronics manufacturing area for fabrication, product assembly, final test and packaging
In-house MRP system & rigorous document control
PCB inspection and testing
Complete post-production service capability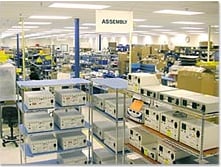 The Stellartech Advantage
We work with a wide range of energy modalities including radiofrequency (RF), ultrasound, microwave, high voltage and cryogen
We are experts in the design of electronic, electromechanical, mechanical, user interface and software systems and can integrate these elements into complex systems
We are experienced in the development of disposable catheters, probes and other patient-contact devices for diagnostic and therapeutic procedures
Our Process
Concept and Feasibility Phase
→
Prototype Development Phase
→
Pilot Manufacturing Phase
→
Manufacturing Phase
Advantages include:
Tight control of schedules, costs, results
Value-added activities including helping to guide your regulatory strategy or develop your intellectual property portfolio
Continuous communication
Commitment to clinical success
Contact Stellartech Research Corporation