Solarius Development Inc.
At Solarius Development Inc. our area of expertise is 3D non-contact surface measurement based on laser and optical inspection technologies. These nanoprecise technologies provides robust, highly accurate, and affordable solutions unmatched in the field of surface inspection.

Our profilometer product line and confocal microscope meet a wide variety of surface measurement needs; they are modular in design offering flexibility for customer specific solutions.
Featured Suppliers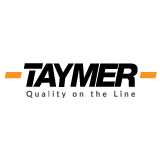 With a focus on providing advanced solutions for the medical industry, Taymer specializes in developing cutting-edge vision technology to detect surface and dimensional defects on tubes and catheters during the manufacturing process. Our solutions ...