SilcoTek Corporation
Game-changing Coatings for Better device and Diagnostic Performance

SilcoTek® is the world's leading provider of high performance coating services applied by chemical vapor deposition, or CVD. Our advanced coating technology, technical resources and "Plus 1" service help medical device manufacturers create cutting-edge innovations that go to market faster and perform better in several ways:


Improve diagnostic test sensitivity and detection limits
Increase up time by reducing carryover or adsorption, especially of proteins
Extend device life by preventing corrosion and enhancing durability
Check out our application note for more about SilcoTek coatings and medical analysis.


What makes SilcoTek® the best choice over other medical device coating suppliers?


Our coatings don't flake or shed- Our process deposits a proprietary bio-inert coating at the molecular level of the substrate that can be flexed and scratched without damage, unlike fluoropolymers or polyolefins.
Our surfaces perform better- SilcoTek coated surfaces are more functionally inert, corrosion resistant, hydrophobic, scratch resistant and non-stick than others.
Nothing is too hard to coat- Our gas phase coating process can apply highly pure, dense, thin (<1µm) coatings to narrow channels, complex shapes, and otherwise challenging device components.
We build quality into everything- SilcoTek® is ISO 9001:2015 certified and holds various credentials for our coatings. Our coating processes are tightly controlled by programmable logic and emphasize validation, traceability, certification, inspection, delivery, risk management, and continuous improvement.
Our services can't be beat- SilcoTek® was built on the belief that people come first. Our technical experts have the tools and abilities to bring tailor-made coating solutions to life. We take pride in providing a fast, high-quality service experience that will make you smile.
For a total overview of SilcoTek's use in the medical field, download our free e-book!
Coating Performance, Technical Expertise, and Supply Chain Flexibility
SilcoTek® coats thousands of customer-supplied parts each day from our state-of-the-art 35,000 square foot coating facility in Bellefonte, Pennsylvania, USA. While our commercialized coatings can often provide beyond adequate performance, we are also equipped to develop customized solutions and focused support in research, development, and materials characterization to ensure that medical device manufacturers never have to compromise on performance, quality, or production speed.For major manufacturers with high production volumes, we can also license an extensive portfolio of coating technologies to allow you to produce SilcoTek® coatings at your own facility to achieve ultimate supply chain flexibility.Diagnostics are becoming more complex, risks of failures are increasing, and the demand for next-generation devices is higher than ever. Trust SilcoTek® to deliver the advanced coating technology your device needs with quality and service you can rely on.
Contact us
for more information about our coatings.
Featured Suppliers

Master Bond Inc. is a leader in the design, formulation and manufacture of epoxy adhesives , sealants , coatings and potting/encapsulation compounds for the assembly of both disposable and reusable medical devices. These uniquely designed products ...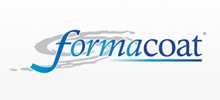 Lubricious, Hydrophilic and Hydrophobic Coating Solutions for Medical Devices Formacoat® has been on the leading edge of coating technologies for the past 18 years. From the start, Formacoat has always partnered with its coating vendors to develop ...