Servoflo Corp.
Pressure Sensors, Environmental Sensors, & Pumps

Servoflo is a premier supplier of:


Pressure sensors & transducers


Humidity sensors


Barometric pressure sensors


Oxygen sensors


Mass flow sensors



Micropumps

and pumps


Sensor signal conditioning IC's & more


For over 25 years,
Servoflo
has assisted design engineers for many medical applications including non-invasive blood pressure, respiratory/breathing equipment, oxygen conservers, hospital beds,
DVT
equipment, infusion pumps, wound therapy and more.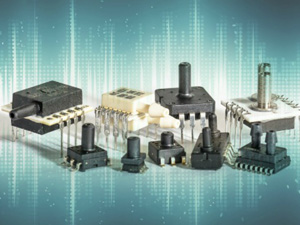 Servoflo's pressure sensors include board level and packaged solutions from 0.1" of H2O to several thousand PSI. Models range from unamplified with a millivolt output to fully calibrated, amplified pressure sensors with a linear voltage or digital output. Various packaging options include options for ports, surface mount, dual-in-line, low supply voltages, low profile packaging and more. Some models include threshold detection and other features allowing users to optimize sensor performance for the application.


Servoflo offers zirconium based, current limiting oxygen sensors.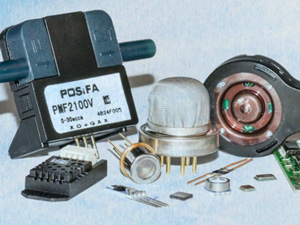 These oxygen sensors do not require periodic calibration or replacement. If the air is clean, once the sensor or sensor assembly is calibrated to the electronics that drive the heater circuit and read the output, you do not have to reset them. They will last at least 3 years if used properly. Versions include 0.1 to 25% O2, 0.1 to 95% O2 models. Variations include the sensor only, a control module with a logarithmic output or a linearizer pcb.


Environmental sensors for barometric pressure, humidity and temperature continue to play an important role in medical equipment. Here, Servoflo offers humidity sensors, barometric sensors and temperature sensors in IC packaging with a digital output. Other humidity sensors with an analog output are also available.


Mass flow sensors are excellent for low flow applications such as breath detection. The PMF Series is excellent at low flow measurement with a linear voltage output.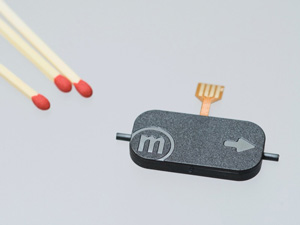 Servoflo carries one of the smallest piezo diaphragm micropumps on the market today. Capable of pumping liquids from 0-7 ml/min and 0-18 ml/min of gas/air, the mp6 micropump is ideal for drug delivery, cell culturing, analytical & diagnostic equipment, respiratory equipment and other medical applications where a tiny, controlled flow is required. Evaluation kits for ease of testing are available for purchase. Servoflo also offers other pumps and micropumps with higher flow ranges.


By working with our customers in a consultative manner, Servoflo prides itself on providing the right solution for an application. Application engineering, stocking services, and our commitment to never oversell you on a feature that you do not need make Servoflo unique in the medical market. Our broad experience in the medical market makes Servoflo an ideal partner for your sensor and pump requirements.