Rauwendaal Extrusion Engineering Inc.
REE Inc. specializes in extrusion engineering for the medical extrusion industry. REE supplies extrusion components and systems; REE also provides training programs and software. Other services include process analysis, troubleshooting, expert witness services, computer simulation, and material analysis. REE offers in-house training programs delivered at the customer's site. The training programs include extrusion, troubleshooting, screw design, die design, mixing and compounding, injection molding, and statistical process control. The programs can be customized to suit specific requirements. REE also offers computer based training programs. The interactive training program in extrusion, ITX, is the most up to date and comprehensive.
Featured Suppliers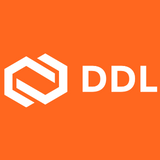 Vital Statistics Year Founded: 1990 Locations: Eden Prairie, MN, Irvine, CA and Edison, NJ Quality Certifications & Accreditations: ISO/IEC 17025:2017 Who We Are DDL has provided extraordinary service and specialized testing expertise to the medica...