Precision Ferrites & Ceramics, Inc
Precision Ferrites & Ceramics Inc. offers custom ceramic fabrication. Capabilities include rapid prototypes for any volume of production, and specializing in achieving extremely tight tolerances for medical, aerospace, and many other applications. The company has an international presence and has been recognized as an "outstanding supplier" by a large customer base since 1971.
Featured Suppliers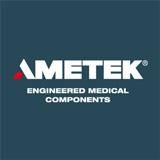 AMETEK Engineered Medical Components (EMC) has served the medical device industry for more than 40 years, and consists of three leading brands: Avicenna, Technical Services for Electronics (TSE), and Laserage. Each business is an expert its respect...