PlasticWeld Systems Inc.
PlasticWeld Systems is a leading global supplier of customized precision catheter tip forming, skiving, eye forming and hole drilling systems. Our vertically integrated production facility utilizes state of the art CAD software, CNC machining equipment, skilled craftsmen and in-house process expertise to provide uniquely flexible and reliable turn-key systems. Whether you need an inexpensive solution for low volume production or a highly configurable system capable of sustaining high production rates - PlasticWeld delivers it.

PlasticWeld Systems, Inc. is a leading manufacturer of precision engineered, turnkey catheter tip forming and production equipment. Quality, innovation, service and partnership are our watchwords. With over 30 years of experience in the medical device manufacturing field, you can be assured we understand the critical nature of your business and requirements.

Since 1993, PlasticWeld Systems has been designing a wide variety of innovative production solutions for catheter and medical disposables manufacturing companies. Major OEMs, subcontractors and start-up companies continue to rely on our high quality, reliable production solutions.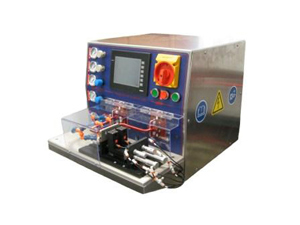 PlasticWeld's HPS catheter tip forming systems feature solid state electronics and PLC controls for fast production start up, consistent performance, long life and excellent reliability. Precision tooling assures products meet specification every cycle. High quality components provide long life for the best possible payback. The list of benefits for using PlasticWeld's equipment is extensive. Be sure to check out specific benefits listed for each of our products.

Experienced personnel staff our well-equipped, modern facilities located in Newfane, NY. PlasticWeld's goal is to provide you with reliable, value-priced turnkey solutions to your catheter or medical disposable manufacturing challenges. We provide you with the equipment, training, skills and information needed to produce high quality catheters while meeting your bottom-line requirements. Our tech support webpage provides a wealth of technical information that enables you to maximize the performance of your PlasticWeld catheter production equipment. We provide FREE training with each machine sold, along with life time technical support via phone, email, internet and SKYPE. We also support our customers with process development assistance and/or prototyping in our tech lab.

PlasticWeld Systems' HPS-10 platform is highly adaptable to meet a variety of catheter production requirements including: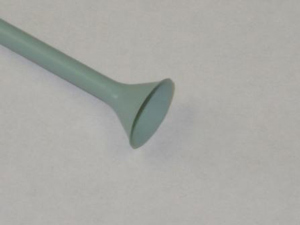 Tip forming: closed ends, open tips, bonded soft tips from 3

Fr

up to 48

Fr

Holes: Eyelets, drilled, skived, punched holes in single and multi-lumen tubes
Flared & flanged ends
Formed shapes on ends of tubes: mushrooms, swages, upsets, specialty shapes
Balloon bonding
Tube end-to-end butt welding: continuous lumen, formed septum
Forming Dies: tipping, bonding, forming
Standard configurations include:
HPS-EM

: basic 1-up tip former with precision pneumatic actuator

HPS-10

SP

: 1-up tip former with precision pneumatic actuator and PLC control

HPS-10

DP: 2-up tip former with independently controlled precision pneumatic actuators and PLC control

HPS-10

SE: 1-up tip former with programmable electric slide actuator and PLC control

HPS-10

DE: 2-up tip former with programmable electric slide actuator and PLC control

HPS-20

QP

: 4-up tip former with independently controlled precision pneumatic actuators and PLC control

HPS-05

DB: 2-up tip former with independently controlled precision pneumatic actuators, independently controlled power in each station and PLC control.

HPS-10

MXP

: interchangeable tool pallet system for maximum manufacturing flexibility

HPS-05

DXP

: our most advanced machine – combining the dual control technology of the

HPS-05

DB and the interchangeable tool pallet system of the

HPS-10

MXP

.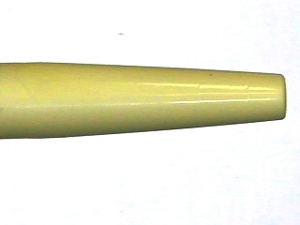 Although our standard configurations address many of our customers' requirements, we regularly produce customized configurations to meet your exact manufacturing situation.
PlasticWeld
Systems is a global supplier. Our units are installed and operating in most industrialized countries, including:
North America: Canada, Mexico, Puerto Rico, USA
South America: Brazil, Columbia, Venezuela, Argentina
Europe: Ireland, Poland, Spain, Switzerland, Turkey, United Kingdom, France, Monaco
Middle-East: Israel, Saudi Arabia, Egypt, Tunisia
Far East: China, Japan, Taiwan, South Korea

Oceana

: Australia, India, Malaysia
The hallmark high quality and reliability of
PlasticWeld's
catheter production equipment allows our global sales to be supported directly from our headquarters in Upstate New York. In the rare instances when a problem arises, an overwhelming majority can be diagnosed via phone call – with replacement parts shipped within 24 hours. Trained sales agents in selected areas are available for additional support.
PlasticWeld's
focus is providing you with a customized catheter production system that meets your specific needs rather than selling a one-size-fits-all cookie cutter system that cannot provide the same level of functionality and flexibility.
PlasticWeld
also offers custom-designed equipment for a number of specialty applications including parallel tube bonding, tube cutting, tube bending, heat staking and thin film sealing.
Find out how
PlasticWeld
Systems has satisfied hundreds of clients.
Contact us
to get more information about our products or schedule your
free trial.