Norman Noble, Inc.
Norman Noble, Inc. is your vertically integrated partner for microprecision contract manufacturing of medical devices and implants. For over 70 years, customers have relied on our expertise, capabilities, and professionalism. A technology driven company with the latest equipment, we have the ability to machine and inspect some of the most geometrically challenging implants and devices. Our highly trained engineering and technical staff add incomparable experience and utilize these leading technologies to develop manufacturing processes that take the most challenging projects from prototype to full market production.


Athermal Laser Machining: Norman Noble, Inc. continues to lead through innovation with the launch of Noble S.T.E.A.L.T.H. SM (System To Enable Ablation Laser Technology Haz-free). This athermal laser machining process was developed to create highly precise features in any material, such as bioabsorbable polymers, shape memory metals and other exotic alloys without producing any heat affected zone (HAZ). The new process supports Norman Noble's customers' technically advancing manufacturing requirements in the medical and aerospace industries.


Nitinol Services: As a single source contract manufacturer of Nitinol based products, we have the capability to handle laser machining, shape setting, and electropolishing of super elastic and shape-memory Nitinol. Our shape setting of Nitinol, DSC testing, and SEM analysis provide unique capabilities for Nitinol product manufacturing for the medical device industry.


Laser Machining & Welding: Norman Noble, Inc. is the largest laser machining contract manufacturer in the US with a capacity of 130 proprietary laser systems. This equipment, along with the knowledge of our engineers, allows unmatched capabilities in precision laser machining and welding. In addition, our use of automated systems for electropolishing and QC inspection of laser machined components ensures the highest level of quality throughout the manufacturing process.


Swiss Turning & Milling: The company operates over 50 of the newest, most advanced Swiss style turning machines, which can perform multiple operations on a single machine, including: milling, gun drilling and thread whirling. This equipment holds the tightest tolerances in the industry, and their versatility minimizes or eliminates the need for secondary operations.


7-Axis High Speed Contour Milling: Norman Noble Inc. continues to expand our technology and capacity of high-speed milling with the acquisition of ten 7-axis contour milling machines to our existing Milling department. Norman Noble is one of the largest providers of single-operation machining of 3 dimensional parts, such as spinal and extremity implants, by milling & turning them in one cycle from bar-fed stock to a complete six-sided part. This machining technology can be programmed to automate the manufacturing process into a single-operation, resulting in higher output with greater precision & quality.


Getting Started with Prototypes: Our advanced, prototype machining services are located in independent Process Development Centers with dedicated equipment for each of our manufacturing business units. This enables our prototype machining equipment to be isolated from the production manufacturing areas. Our experienced team of engineers work within our Process Development Centers to develop and validate the most efficient manufacturing processes required to machine your products to exact drawing specifications.


Quality: Our quality system is registered to ISO 13485:2003 & EN ISO 13485:2012, ISO 9001:2008, and compliant to FDA part 21 CFR 820. The Process Validation department works to meet your requests and provide IQ/OQ, MSV, PQ/PPQ, TMV, DOE, and risk analysis, etc., to meet your product needs.

Materials: We specialize in platinum, titanium, cobalt chrome, PEEK, bioabsorbable polymers, nitinol, and stainless steel, as well as other exotic metals.

The Markets We Serve: Norman Noble's services are offered across a wide array of markets with a strong focus in Vascular, Orthopedic, Arthroscopy, Endoscopy, and Oncology.

Corporate Philosophy: Today, our mission remains the same as in 1946, to understand our customers' goals and objectives and develop reliable, cost-effective manufacturing processes to ensure their success.

Since 1946, Norman Noble, Inc has been manufacturing products for the medical and aerospace industries. Today, two generations of the Noble family maintain guiding principles to lead the company – and the industry – with technologically advanced capabilities and exceptional service. With three facilities and over 220,000 sq. feet of combined manufacturing space, Norman Noble, Inc. keeps pace with current technology by continually investing in the machining, finishing, and engineering resources that make innovation possible. Our current team of over 600 employees is fully committed to the manufacturing of medical device products and implants that are produced on a daily basis for our OEM customers.
Featured Suppliers

Newland AIDC was founded in 1999 as a wholly-owned subsidiary of Newland Digital Technology ( Listed company, Stock code: 000997). With over 20 years of R&D in data capturing & enterprise mobility, Newland AIDC has become one of the leading compani...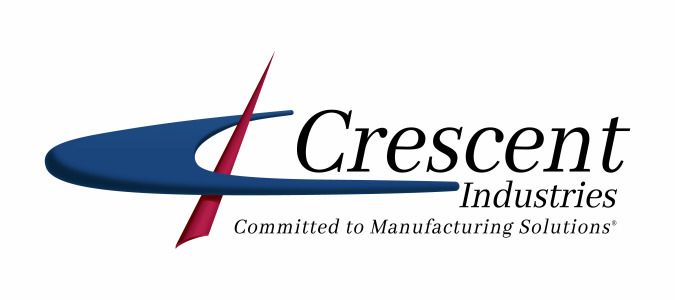 Crescent Industries is an employee owned custom injection molder providing an integrated single source solution for your next project. We injection mold a comprehensive range of engineered and commodity resins to manufacture plastic components for ...