Smooth operating IMI Norgren Cadent™ 3 syringe pumps move fluids as slowly as 0.008mL/min and maintain ±1% flow rate accuracy.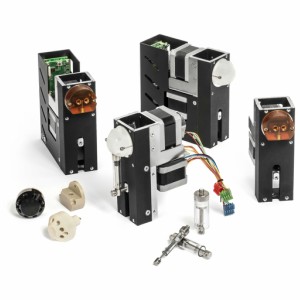 OEMs and designers of analytical, biotechnology and diagnostic instrumentation can now achieve greater precision and accuracy for complex imaging and laser applications with the new IMI Norgren Cadent 3 syringe pump from IMI Precision Engineering.

With a mechanical resolution of up to 24,000 half steps and advanced micro-stepping capabilities, the pump allows for adjustable flow rates between 0.008mL/min and 500mL/min. The syringe pump incorporates a boosted encoder for optimum valve alignment, minimizing flow turbulence and assuring repeatable dispense volume. Smart diagnostics facilitate programmable troubleshooting and built-in event and error logging. Coupled with the unique IMI Norgren interactive graphic user interface, Cadent Connect, bench-top testing is now a sophisticated and user-friendly experience.

Ganiyat Nurudeen, Product Manager at IMI Precision Engineering, explained: "Available in three levels, there is an IMI Norgren Cadent 3 syringe pump to meet any design requirement. At the first level is a robust syringe drive that can be easily configured with the user's own firmware, while the next level integrates the drive with a valve. The third level incorporates a valve and an advanced controller.

"Designers are also able to select configurations to meet lifetime requirements between 2 or 5 million cycles. The range of compatible IMI Norgren valves and syringes means there are over 24,000 possible configurations, including the one just right for your application."