Molded Devices, Inc.
VITAL STATISTICS:
YEAR FOUNDED:
NUMBER OF EMPLOYEES:
NUMBER OF FACILITIES:
CERTIFICATIONS:
1963
200
5 – AZ, CA, OH, WI, & PA
ISO 9001:2008 ISO 13485:2003
WHO WE ARE:
Plastic and Rubber Molding for the Medical Industry
Molded Devices Inc. (MDI)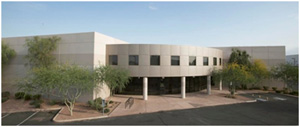 has been serving major medical device manufacturers and their contract manufacturers worldwide for over 50 years. Operating from five different manufacturing facilities strategically located across the United States, MDI has the reach, resources and purchasing leverage necessary to provide you with the competitive advantages to expand your market share.
Whether you are looking to purchase parts...