MMC Software
MMC has been consulting for the Medical Device industry since 1991. Since 1996 is has been building relational databases. In 1997, MMC released the first version of ManufactPro, an integrated documents, materials and production database product. Today, we focus on supporting, customizing and improving the ManufactPro product. We also consult and build custom solutions to solve information problems for many of our clients. Our clients range from 5 person startups to divisions of Fortune 100 companies.

MMC Software, LLC is the firm that has created and supports the ManufactPro™ product and numerous custom data solutions. We specialize in quickly building solutions for companies regulated by the FDA and for ISO compliant certification. We are a FileMaker Business Alliance Member.
Featured Suppliers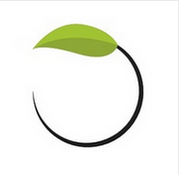 BeanStock Ventures is 1 of 9 FDA-accredited Third Party Review Organizations globally. We provide software development and regulatory compliance products and services to minimize complexity, reduce cost, and reduce time to market of innovative medi...

Newland AIDC was founded in 1999 as a wholly-owned subsidiary of Newland Digital Technology ( Listed company, Stock code: 000997). With over 20 years of R&D in data capturing & enterprise mobility, Newland AIDC has become one of the leading compani...