MDI Consultants, Inc.
Contact: Alan Schwartz
Year Established: 1978
No. of Employees: 22
Key Clients: Client list supplied upon request.

FDA Quality Systems
FDA Regulatory Compliance
FDA Clinical Services to the Medical Device,  Pharmaceutical and Food industries

mdi Consultants Inc. is the leading provider of quality assurance, regulatory compliance and clinical services to the Medical Device industry. mdi Consultants, Inc., is a Medical Device Consulting, U.S. Agent, CE mark, ISO, Pharmaceutical  and Quality Assurance, Regulatory Consulting company and Authorized Agent.
Featured Suppliers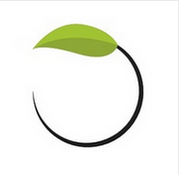 BeanStock Ventures is 1 of 9 FDA-accredited Third Party Review Organizations globally. We provide software development and regulatory compliance products and services to minimize complexity, reduce cost, and reduce time to market of innovative medi...