Tegra Medical announces the promotion of Hal Blenkhorn to GM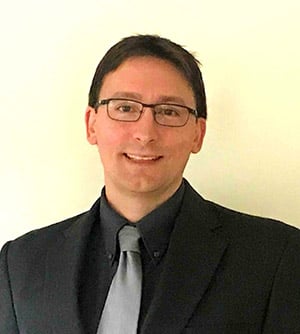 Franklin, MA. February 13, 2019 – Tegra Medical, an end-to-end contract manufacturer of medical devices, is pleased to announce that Hal Blenkhorn has accepted the position of General Manager at the company's Franklin, MA location. Blenkhorn will report to President/CEO J. Mark King and will be responsible for the local management team and plant operations.
Blenkhorn joined Tegra Medical in 2006 as Manufacturing Engineer and was promoted to his most recent role of Manufacturing Engineering Director in 2011.
"We are extremely excited Hal accepted this position and believe he is the ideal person to lead the Franklin facility," said J. Mark King. "His years of excellence, hard work and dedication are an inspiration to us all. Hal's reputation throughout the entire organization as well as with our customers and vendors sets him apart from all others."
Blenkhorn previously worked at Cybex International and Waters Corporation in roles including lean manufacturing cell leader, production engineering technician and CNC machinist.
A Six Sigma Black Belt, Blenkhorn graduated from Wentworth Institute of Technology in Boston where he earned a BS degree in Mechanical Design Technology. He is currently participating in the SFS International Leadership Development Program (ILDP).
About Tegra Medical
Known as the company that brings medical devices to life, Tegra Medical is focused exclusively on the medical device industry, providing end-to-end solutions from prototyping to full production, and from complex components to finished medical devices. Offering a wide range of manufacturing technologies, the company creates devices used in cutting-edge procedures for leading surgical, interventional and orthopaedic companies. Tegra Medical has four manufacturing locations in the U.S. and Costa Rica (ISO 13485 and FDA registered, QSR compliant) with additional sales offices in the U.S. and Europe. Tegra Medical is a member of SFS.
# # #
Media Contact:
Betty Coleman
[email protected]