Dicronite of Minnesota
Developed as part of NASA's space exploration program, Dicronite® dry lubrication is the proven trusted dry lubrication technology for the aerospace, plastics molding, medical devices, mechanical equipment, semiconductor and food processing industries. The Dicronite dry lubrication process complies with DOD-L-85645A and SAE AMS 2530A specifications as well as many company specific specifications.
Featured Suppliers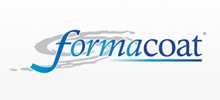 Lubricious, Hydrophilic and Hydrophobic Coating Solutions for Medical Devices Formacoat® has been on the leading edge of coating technologies for the past 18 years. From the start, Formacoat has always partnered with its coating vendors to develop ...

New England Tubing Technologies works with clients to design and manufacture custom medical products that meet stringent quality and performance requirements. Braid and spiral reinforced tubing, lubricious lined catheter shafts, and tubing with con...