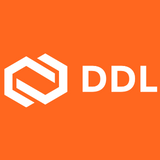 DDL Inc.
Vital Statistics
Year Founded: 1990
Locations: Eden Prairie, MN, Irvine, CA and Edison, NJ
Quality Certifications & Accreditations: ISO/IEC 17025:2017

Who We Are
DDL has provided extraordinary service and specialized testing expertise to the medical device, pharmaceutical and consumer goods industries since 1990. An ISO/IEC 17025 accredited, third party testing laboratory, we employ a team of engineers, technical and quality experts devoted to helping our customers bring medical, pharmaceutical and consumer products to market. Our single source, totally integrated approach enables organizations of all sizes from start-ups to globally recognized corporations maximize product performance, reliability and safety while seamlessly achieving regulatory compliance. We work hard to build strong partnerships with our clients and have an unwavering commitment to assist in getting products to market on time.

Major Markets
DDL serves the medical device, pharmaceutical, biotech and consumer products markets.

Services Offered

Package Testing
DDL's package testing services evaluate the strength and integrity of packaging systems before and after simulating the anticipated distribution and storage conditions that the systems may undergo. Packaging professionals use this combination of simulation and evaluation to validate package compliance with ASTM, ISO, ISTA and other accepted industry standards. DDL offers full service package testing in Eden Prairie, MN and Irvine, CA, and select package testing capabilities in Edison, NJ.

Medical Device Testing
DDL specializes in testing medical devices such as luer fittings, syringes, needles, catheters, guidewires, surgical sutures, cannulae and tracheal tubes. DDL tests to ANSI, ASTM, IEC, ISO, JIS, EN and other industry standards. Vibration, physical shock, thermal shock, friction, flow rate, force to operate, leakage and compression testing are among the many tests provided. Custom test development and protocol creation are also available.

Drug Delivery Device Testing
DDL specializes in mechanical and performance testing for pre-filled syringes (ISO 11040), needle-based injection systems (ISO 11608) and small-bore connectors (ISO 80369). In preparing for regulatory submission or verifying your products conform to the required industry standards, DDL provides reliable test data to document the performance and safety of your drug delivery product.

Stability Storage
DDL's testing laboratories contain over 40,000 cubic feet of storage space that have been mapped and calibrated for long- and short-term shelf life studies under various temperature and humidity requirements. DDL has the conditions you need and the capacity to support your tight timelines. Custom storage conditions and reports are available to support your specific procedures.

Container Closure Integrity Testing
Package integrity verification requires careful examination of package leakage given the specific product and its life cycle. DDL's CCI services include both the most recent deterministic capabilities, as well as probabilistic methods, as outlined in USP <1207>. We can provide tailored expertise to design and execute a CCI study based on your system, providing the support you need.
Additional Offices
DDL
551 Raritan Center Parkway
Edison, NJ
08837
United States
T 732-346-9200
F 732-346-0295

DDL West
9400 Toledo Way
Irvine, CA
92618
United States
T 714-979-1712
F 714-979-1721
E [email protected]