Bubble Innovation
Bubble Innovator Project & Portfolio Management Software


PPM Software for managing Innovation and complex development initiatives. Well established in Medical Device Development field and Top Rated on TrustRadius, Innovator is powerful, intuitive and fully configurable. Key Capabilities are: Strategic Portfolio Planning, Portfolio Management, Resource Management, Project Management / Phase-Gate Management.
Featured Suppliers

Stellartech designs, develops and contract manufactures medical systems utilizing radiofrequency, ultrasound and other energy sources. Typically combining a disposable patient-contact device and a microprocessor-controlled instrument, these systems...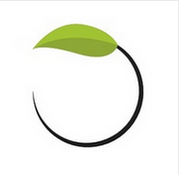 BeanStock Ventures is 1 of 9 FDA-accredited Third Party Review Organizations globally. We provide software development and regulatory compliance products and services to minimize complexity, reduce cost, and reduce time to market of innovative medi...