Bill Ungar Industrial Design
Bill Ungar Industrial Design provides innovative and cost effective industrial design services to the manufacturers of medical devices with the goal of acheiving market success. Bill Ungar Industrial Design has designed and developed products for more than a dozen medical device, respiratory protection device, scuba diving equipment, and hand held device manufacturers. Bill Ungar Industrial Design holds over 20 design and utility patents in these industries. Expertise and specialties includes: body worn product design (acheiving the optimum human fit), user driven industrial design, and designer imersion (designer imersing themselves as users of the products they create).
Featured Suppliers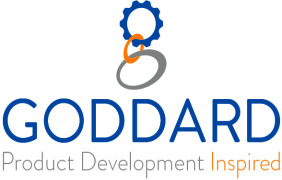 Goddard Inc. is a full-service mechanical engineering and industrial design firm specializing in the development of medical technology, life science and industrial products. Drawing from the collective expertise of its experienced designers and engi...