AlumiPlate, Inc.
PROVIDER OF THE WORLD'S BEST PERFORMING ANTI-CORROSION COATING: PURE ELECTROPLATED ALUMINUM

WIDELY ADOPTED

In use since 1995, AlumiPlate Inc. has helped mitigate and solve tough corrosion problems. Some of the world's largest companies, like Applied Materials and Raytheon, rely on pure electroplated aluminum to protect components in aggressive environments or exposed to high temperatures.

UNSURPASSED CORROSION RESISTANCE

Extensive OEM testing has consistently shown that 99.99% pure electroplated aluminum outperforms other anti-corrosion coatings. Electroplated aluminum combines high purity, chemical resistance to corrosion from chlorides and sulfides, a naturally occurring self-healing oxide and high temperature capability (in excess of 300 °C) into an unbeatable coating package.

USED IN CRITICAL APPLICATIONS

Electroplated aluminum is the coating of choice for critical high strength aerospace components that are sensitive to hydrogen embrittlement or re-embrittlement while in service. AlumiPlate® aluminum protects critical flight-safety landing gear, pins, fasteners, housings and couplings used in numerous military and commercial aerospace programs.

HAZARDOUS COATING REPLACEMENT

The coating is an ideal replacement for hazardous platings (like cadmium and hexavalent chromate). Pure electrodeposited aluminum is non-toxic, recyclable and 100% compliant with the European Union's directives for Restriction of Hazardous Substances (RoHS), and Regulation for Registration, Evaluation, Authorisation and Restriction of Chemicals (REACH).

FULLY AUTOMATED PROCESS

Aluminum plating is applied in fully enclosed and automated equipment. In addition to improved repeatability and robustness, the automated and enclosed system limits both waste streams and emissions. Through common distillation and recycling techniques, the aluminum plating process has the potential for zero emissions and zero worker exposure. The coating and its application process are truly benign and environmentally-friendly.

EXTENSIVE IN-HOUSE R&D

As the leader in aluminum electroplating services and technology, AlumiPlate continues to develop its products and services portfolio. The company recently introduced the patent-pending AlumiPlate Bond Layer™ to allow for direct plating onto aluminum alloys. Development is underway to optimize the anodization of the coating. Pure electroplated Al can be applied and then anodized over any substrate. The resultant anodize is very pure with an improved void-free structure, and better corrosion resistance and di-electric properties. Components requiring an attractive surface can benefit from the novel and aesthetic potential of a highly pure anodize layer.
Featured Suppliers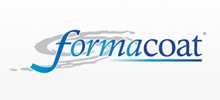 Lubricious, Hydrophilic and Hydrophobic Coating Solutions for Medical Devices Formacoat® has been on the leading edge of coating technologies for the past 18 years. From the start, Formacoat has always partnered with its coating vendors to develop ...

Master Bond Inc. is a leader in the design, formulation and manufacture of epoxy adhesives , sealants , coatings and potting/encapsulation compounds for the assembly of both disposable and reusable medical devices. These uniquely designed products ...