AIM Plastics Inc.
AIM understands that medical manufacturing is constantly evolving. In order to compete in today's market you need to rely on a company that has the experience to bring your design to market without compromise. This experience is why AIM Plastics is considered a premiere medical plastics manufacturer. AIM collaborates with some of the medical industry's largest companies looking to fulfill mid to high volume medical manufacturing needs. For more information on AIM Plastics CLICK HERE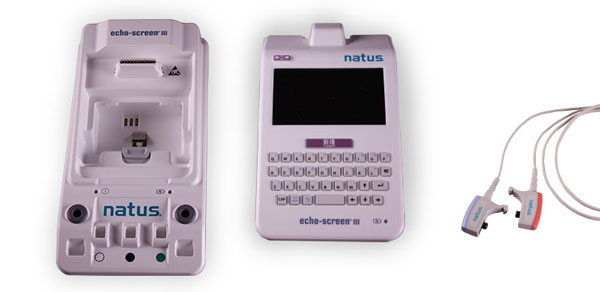 Services Offered
PRECISION MOLD MAKING
AIM's in-house mold design and tooling construction offers significant benefits. Our corporate roots stem from highly skilled mold designers. We utilize the latest in mold design and flow analysis software, enabling us to produce very complex and precise SPI class production molds.
This includes, but is not limited to:
Auto-unscrewing (mechanical, hydraulic and servo motor driven)
Radial core pulls
Rotary two-shot
Shuttle molds (insert molding)
Hot Drop/Valve Gate
Hydraulic side actions
Slides / Lifters
Drop Back and or Floating Core
Multi stage ejection
Quick-turn tooling (Prototype-Plus™)
Prototype-Plus™ is a low cost tooling solution that provides customers with the speed and cost of a prototype tool, at the quality level required for production.
Utilizing AIM's Prototype-Plus™ process, the same tool that provides prototype samples for testing and validation can be used for the initial production run. In many short run and low-volume cases, the same tool can be used for the entire life cycle of the product providing an outstanding return on investment.
Customers not only achieve their prototype requirements, they are also able to provide product for their start of early or regular production while their intended production source comes up to speed.
AIM's reputation and culture has been built around a system that streamlines tooling and molding practices. Innovative tooling options combined with a profound knowledge and history in molding prototypes, short runs and low-volume production products, allows AIM to deliver "
production quality
" parts in as little as 1 to 4 weeks.
Prototype-Plus™ is a very popular option for companies involved with new, innovative, product development and market entry projects. This option is equally popular with companies seeking cost effective solutions for their short-run and low volume production needs.
Rapid turnaround is achieved
without compromise
to intended design and part function nor are they subject to a limited offering of injection molding resins.
PRODUCTION MOLDING
Our controlled environment production molding floor has central material drying and distribution. All molding equipment has gone through an extensive installation qualification protocol and are calibrated on a regular basis. Procedures and protocols are in place to ensure the quality of each and every lot. Precise moisture analysis of raw resin is monitored throughout the part run, confirming manufacturer's specifications have been met. All staff are trained in proper cGMP techniques. We also utilize a robust IQMS ERP system, providing real-time press monitoring and inventory control. AIM Plastics offers press sizes ranging from 35 to 440 tons.
CLEANROOM / MEDICAL MANUFACTURING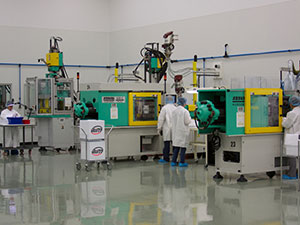 Through our 6,000 square foot ISO Class 7 (10K) cleanroom, we are able to offer injection molding, product assembly, as well as process verification and validation services to meet your most challenging manufacturing needs.
With over two decades of short-run, low-volume production experience, AIM has perfected the techniques necessary to manage and successfully deliver products designed for the ever-changing healthcare marketplace.
Our clean room facility offers conventional precision molding, insert, over-molding, and 2-shot molding capabilities. Available clean room press capacities range from 40 to 165 tons. In addition, AIM offers complete assembly, assembly process validation, post-molding operations, and specialty services.
SCIENTIFIC MOLDING
AIM utilizes a scientific approach within the molding process to obtain and consistently deliver molded parts at Six Sigma-quality levels.
AIM utilizes the scientific molding approach to establish all molding variables in our product manufacturing process. AIM applies scientific molding principles and methodologies to achieve consistent and repeatable product. When required, AIM provides integration of the "RJG" monitoring system.
Scientifically established strategies are determined on four key molding processing variables:
Plastic Temperature
Plastic Flow Rate
Plastic Pressure
Cooling Rate and Time
COMMITMENT TO QUALITY
As an ISO 9001 / ISO 13485 certified company, we fully understand that quality is the foundation of our business success.
ENTERPRISE IQ
EnterpriseIQ
is a fully integrated Enterprise Resource Planning (ERP) system used throughout the organization to efficiently manage and improve business processes using a single shared database. The same up-to-date customer information is used for each process step. This includes order entry, scheduling, inventory management, real-time shop floor monitoring, order picking, shipping, customer service, and accounting.
Our environmentally controlled Inspection Laboratory is well equipped to provide the necessary dimensional and functional inspection and testing to verify that products conform to specified requirements.
Laboratory Capabilities
FIRST-ARTICLE INSPECTION
CAPABILITY STUDIES
PROCESS MONITORING AND CONTROL