Acree Technologies Inc.
Acree provides coating services for a wide variety of applications and R&D services to develop coatings and other technologies to solve customer problems. The company's intent is to commercialize plasma technology in the fields of material science, innovative coating applications and specialized plasma sources.
Featured Suppliers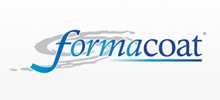 Lubricious, Hydrophilic and Hydrophobic Coating Solutions for Medical Devices Formacoat® has been on the leading edge of coating technologies for the past 18 years. From the start, Formacoat has always partnered with its coating vendors to develop ...

Master Bond Inc. is a leader in the design, formulation and manufacture of epoxy adhesives , sealants , coatings and potting/encapsulation compounds for the assembly of both disposable and reusable medical devices. These uniquely designed products ...